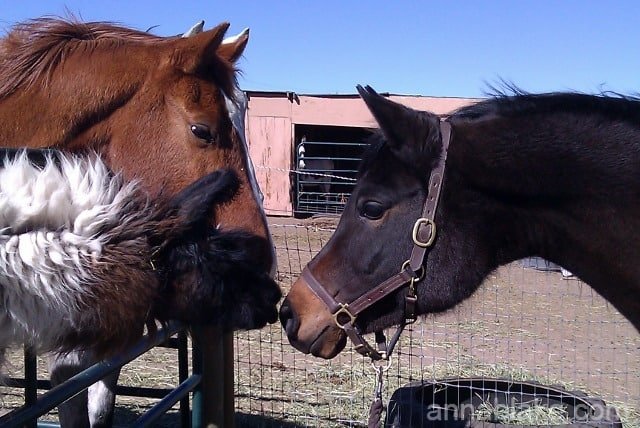 Celebrating the second anniversary of Grace (aka Embrace) joining the Infinity Farm herd.  This was her first llama kiss, from Belle, official horse greeter.
(They told me that horses and llamas always hate each other, but it isn't true. )
Anna Blake, Infinity Farm.
WordPress Photo Challenge is a weekly prompt to share a photo- I enjoy twisting these macro prompts to share our micro life here on the Colorado prairie. My photos are taken with my phone. No psych, definitely not high-tech.