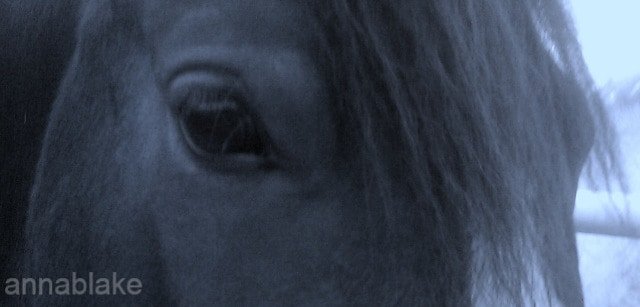 A client and I went to see a horse this week. He belonged to her in the past, but I have known him through 5 owners, each time given up reluctantly. This horse is 10 years old. Our Boy is a sensitive, athletic horse, smart and honest. In other words, a wonderful horse. In other words, a horse not just anyone can ride.
He was donated to a riding program. They had lots of older horses that give kids a good safe start, but the program also had young riders wanting to compete, and in need of a different sort of horse. Enter Our Boy, elite by their standards, healthy, strong and solid in training. The program had a dressage trainer to help, and it was a perfect match.  There were grateful, happy emails exchanged, everyone cheered.  Then the young rider graduated and went to college. Our boy got left behind.
Now, there is no longer a young rider dressage program there and the economy is hitting the entire riding program extra hard. This horse, who was a wonderful asset, has somehow become a liability and he must go. He isn't the first good worker to get laid off in a hard economy. My client has right of first refusal, so we went to see him. It was a farewell visit, the circumstances that forced my client to part with this horse still exist and she knew she couldn't bring him home.
When we got to the barn, we met the kind rider who has been working with him. She's new to the program. As she walks us to his pen, the rider tells us that it has been a slow process; he was very nervous, much too dangerous for other riders. What?
As we get near, Our Boy recognizes us. It's obvious, there's an undeniable look on his face. His eyes don't blink, he stands stock still. And we recognize him just as clearly, but the shiny, well muscled horse we knew is skin and bones now, his back seems dropped, his hooves are horribly over grown and uneven. And yes, absolutely no doubt that he knows us.
Our Boy is nervous as the kind rider tacks him up. In the arena, he jigs a bit for her mounting, and walks off tense. After a few steps, our boy rears up. Twice. She says that it's unusual, that he hasn't reared in a couple of months. The rider cares and is doing her very best for him. We are shell-shocked.
We thank her and ask if we can do some ground work. My client begins their special work, his responsiveness gives them both confidence and when my client climbs on, and it isn't immediate, but he slowly comes round and soft, just breathing. He blows cautiously. How long has he been waiting?
There is such a thin line between a wonderful, well owned and loved horse and a rescue horse. This is how it happens. A horse might misbehave, out of pain and loss, and he might get unstuck in his job. Change is hard, things fall apart. Even if people do their very best for him, it can feel like abandonment. Once he loses confidence he becomes undependable. A few months of feed costs later, there are no good answers and the bad options start to look good.
Sometimes a horse becomes a rescue because he is just a little too good for his owner. Or maybe he loses touch with his human, (5 owners in 10 years), and ceases to be who he was. Now he's in free fall, and he knows it. In the end, good horsemanship always means not blaming the horse. Our Boy did nothing wrong. How many horses are in just this place?
How did he go from the program's elite horse to this sad place? There were contradicting stories, defensive moments, hurt feelings, all stirred up with the passion that we all feel for horses. Does any of that actually matter? In the perfect world, things would look much rosier than this, but the perfect world is not visible from here.
My client and I left him there, and drove home in a car packed with dark emotions. We plotted the what if of our situation, of his situation. We are not naïve horse owners. Yesterday we drove back up and brought him home, it's bittersweet.
Please don't go all hearts and flowers on us. Long term for this horse is uncertain. This is what we know for sure: We can give him the care he needs. We can remind him who he is.
Anna Blake, Infinity Farm.