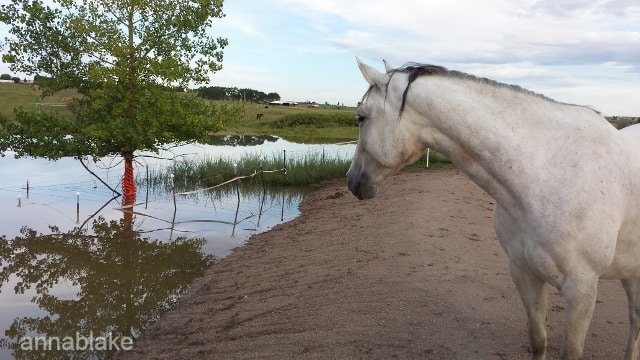 We live in a land-locked state, and my personal photo challenge requirement is that the photos be taken here on the farm. Sea should be a challenge, but our pond flooded 4 times this month, rising above fences and banks. By prairie standards, doesn't that make our pond a sea? Doesn't that make Clara a SeaHorse?
Anna Blake, Infinity Farm.
WordPress Photo Challenge is a weekly prompt to share a photo- I enjoy twisting these macro prompts to share our micro life here on the Colorado prairie. My photos are taken with my phone. No psych, definitely not high-tech.