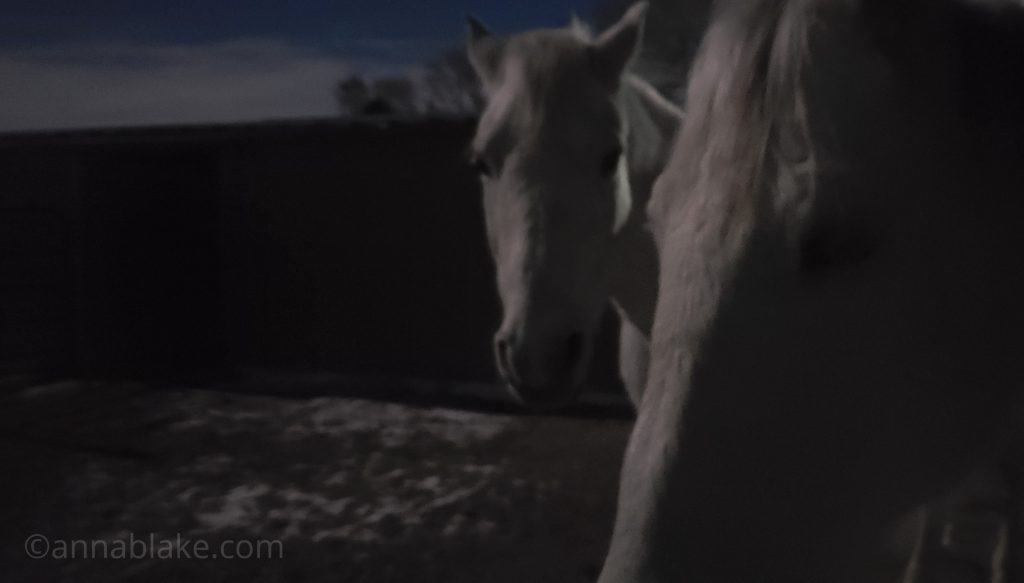 Restless eyes behind closed lids, the
early hours lay flat, dull to these
scurrying thoughts. Rise to use
the bathroom and the dogs do not
stir. Pull on a barn coat and muck
boots to go out and walk the farm.
Keep to open ground, small steps
feel for uneven earth, head dropped
back to the view. Try to explain
the night sky, white clouds not quite
transparent arcing over mountains
in silhouette. The blue-black air cools
my feet, dense as water, lifting up
to the closest stars, those revealing the
stars behind them, and those stars,
the ones behind them. Hooves on
sand, gray horses move from the
shadows, ghostly outlines come clear
on a windless prairie. Stand close,
we are in free-fall, stilled by wonder.
…
Anna Blake at Infinity Farm
Join us at The Barn, our online training group at annablake.com
Email [email protected] for clinic hosting details or to be added to the email list.