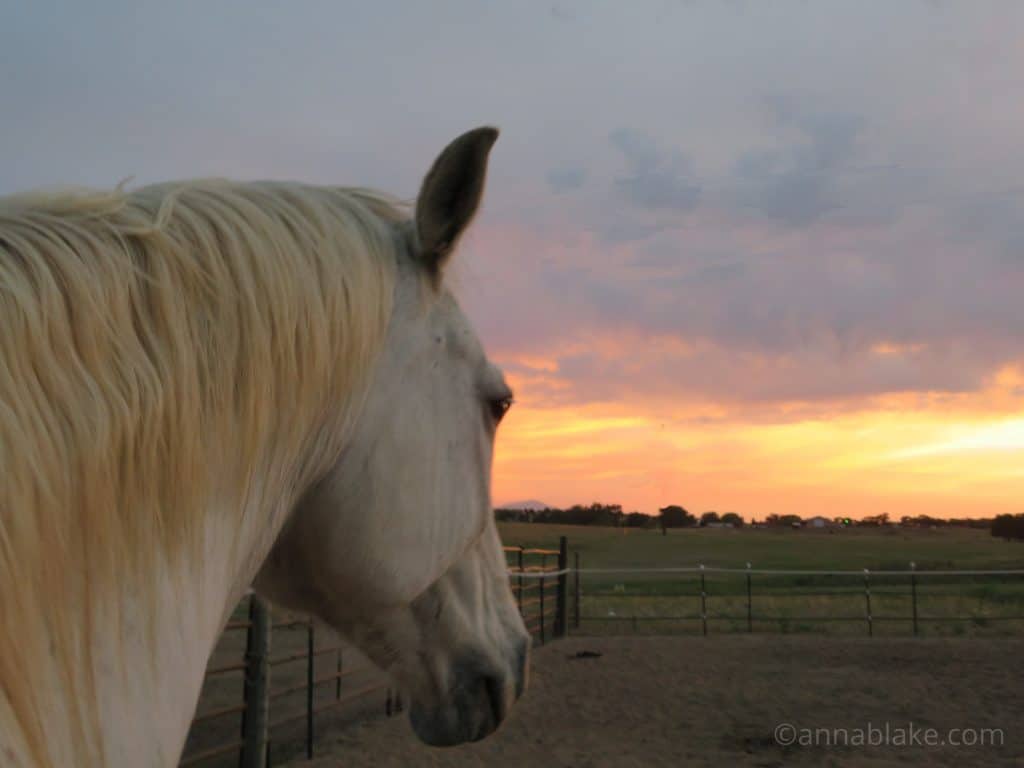 The horse's eye curtained by his forelock,
his ear turns to stare back as we walk
in matched strides, left hoof and left
foot lift ahead, our weights land and
shift to the right, part of us on solid
ground, part swinging just above. Don't
think; take no notice that will alter the
rhythm or restrict what would be free.
Let flow, this ease of movement, our
elders were nomads. Joined like sky and
earth, my hip to his shoulder, his hooves
choosing steps not longer than mine.
…
Anna Blake at Infinity Farm
Join us at The Barn, our online training group at annablake.com
Email ambfarm@gmail.com for clinic hosting details or to be added to the email list.