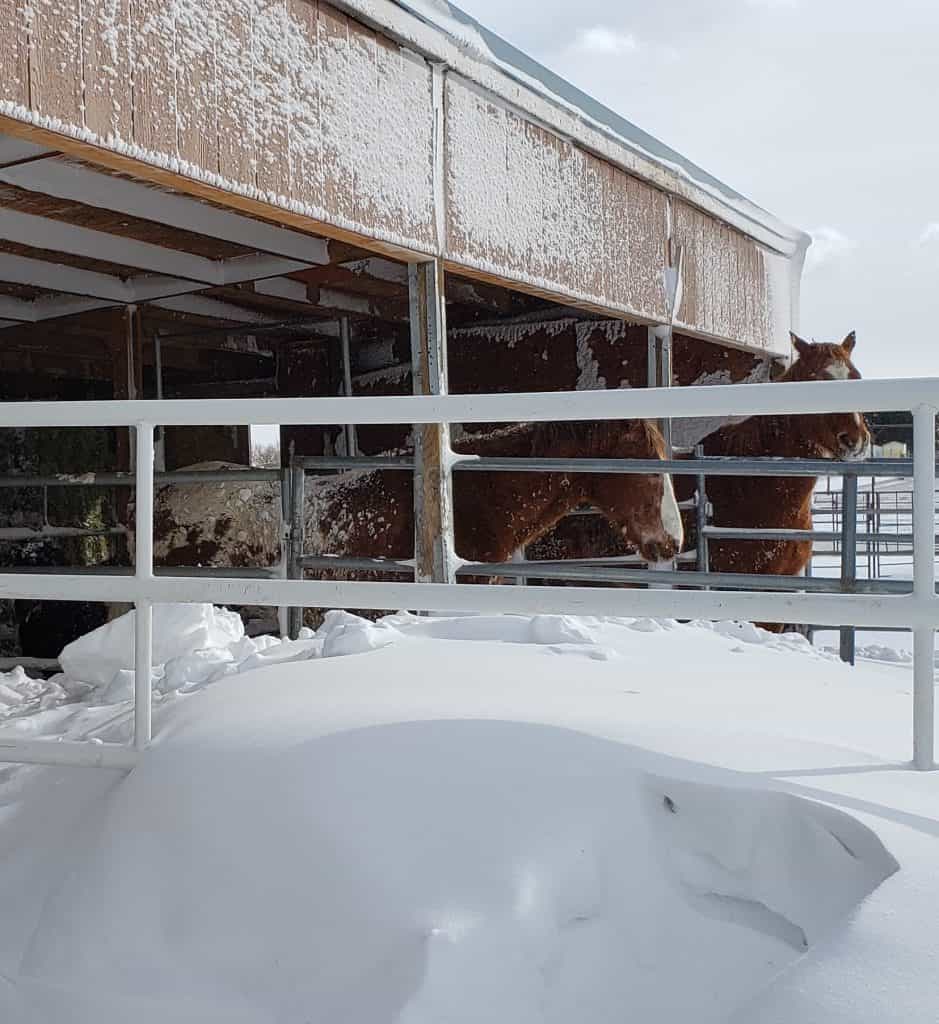 Rusty coat, a spiky mane, and a spotted blanket, he
would have been a firecracker of a colt, plain to see
who he once was. After coming here, he took the risk,
slowly lowering to the ground, his tense head high. Even
longer to let lie his wary reluctance to touch; he kept
himself apart. Careful steps over winter ice, matching
his small strides, we let him be. Spring is the violent
season, cyclone winds pushing trees down, bare dirt
stripped and snow drifts rolled high, the gelding pressed
in a shelter, a goat wedged half-under him. He was covered
in ice-balls, shivering but gazing at me with silent eyes. No
complaint. The entire herd stoic, as I apologized for what
I couldn't control, feeding extra hay, dragging gallons of
water upwind, only to find it later, dirty and frozen. My
strength gone to stillness in the house, sharing their silence
from a blind window. The storm rages, we stand and wait.
…
Anna Blake at Infinity Farm
Join us at The Barn, our online training group at annablake.com
Email [email protected] for clinic hosting details or to be added to the email list.