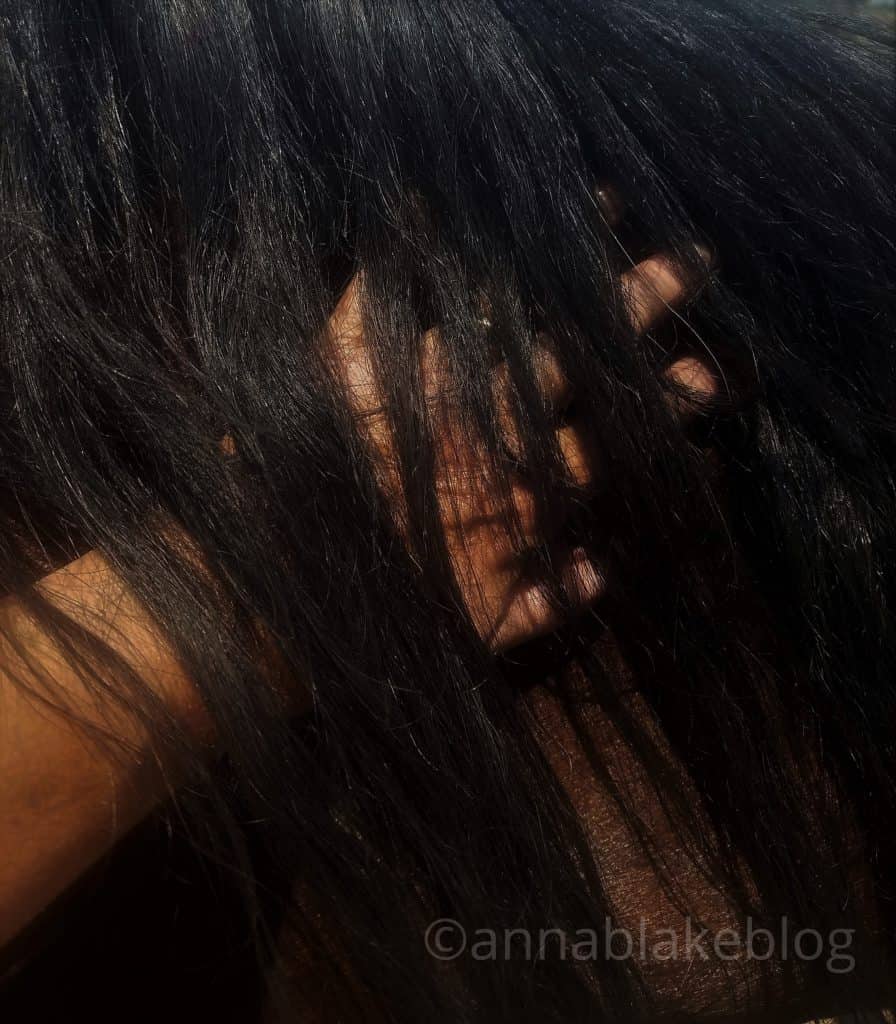 My gray mare calming signals included squinty eyes, a dry mouth, and a weird chicken-like movement with my neck and head. Every now and then one of my naked feet would kick out. Breathing? Not noticeably.
If there is a medical visit I like even less than a mammogram, it's going to the dermatologist. I know that women of a certain age who talk about their doctor visits and odd ailments are the worst company. Just stop reading here, because I have a growth acquired from my last visit and I feel like dissecting it and maybe cauterizing it when I'm done.
I was late coming to dermatology. Acne was not my worst problem in high school. As years passed, I avoided cosmetic conversations. I had horses and an occupation that involved being noisy and dirty. I defied facials and manicures. Between being a goldsmith, riding outside daily, and living in a dry climate, well, I had to let something go.  Suffice it to say I could file a hoof with my bare hands.
Ignorance catches up eventually, about too much sun and the medical specialty that is much more than beauty tips. My first visit was for a "flaky thing" beside my eyebrow.  I heard the term "Pre-Cancerous" for the first time and out came the liquid nitrogen canister, giving me the worst ice-cream headache ever, followed with a serious scolding about sunscreen. It felt a midlife version of Scared Straight.
I told him, I wore sunscreen. Like butter on toast. "How many hours a day are you outside?" he asked. Not impressed with my job, he figured being a horse trainer was like being at the beach all day and scolded me about not wearing a hat.
Does he have any idea how often I rant about helmets, the best hat ever made? But it's true, I struggle with other hats. In some parts of the horse world, the hat you wear is like a membership card to another culture, a riding discipline, or a fan club. None of which I belong to but after a lifetime of snarling at the affectation of hat wearing, I gave in. Especially after a particularly itchy "flaky thing" was frozen off the top of my skull. I still struggle with the politics of hat wearing.
My doctor was a polite man, rabbit-like but in the best Disney way. He wears a headlight with a magnifier on it and he uses all the big words about skin. Do you sometimes do an ordinary thing but in hindsight, the experience feels surreal? In the same way that you have a cell phone, but Star Trek was science fiction at one point? Only dermatology can feel like a lifestyle indictment if you aren't careful.
The visit starts with the usual open back medical gown pulled around as I sit on the special chair. Looking down, it appears I'm wearing a straight skirt which would be weird enough, but my feet don't touch the ground, so things are contradictory already. The doctor and his assistant come in, he adjusts the headlight/magnifier and leaning in close, starts calling out impossibly complicated words to his assistant at the computer. He checks my scalp in that way chimps do in the jungle. He scrutinizes scar on my nose, my forehead wrinkles, my jowls, calling out imperfection after imperfection. This is the easy part.
"Please stand up." It's his job to scrutinize every inch of skin; my arms, my back, the skin that used to flow seductively to my cleavage that now looks like an animal print, burned seasonally for too many years. With a subtle balance of shy curiosity and slight discomfort, he calls out scars and imperfections, peering in and around my underwear.
There's that moment when you know you have some semblance of sanity, or at least inevitability, that comes with being a woman of a certain age. To have every inch of my body mercilessly judged with a headlight and magnifier would have killed me when I was a teenager. Obsessing about my "ugly body" was a full-time dysfunction then. I was normal, in other words.
"You can sit again." Scrutinizing my thighs, the dent where that mare landed her hoof leaving me with tingly nerve damage, my spider veins creeping in all directions, the dry spot on the outside of my calf that my boots rub. Whose legs are these, attached but unrecognizable?
"It looks like a podiatrist got hold of your foot." Smiling at me, almost in a Prince Charming/glass slipper position. I tell him four screws, a fencing staple, and a lever. He takes a minute to translate my language to his as he checks between my toes. I'd been greasing up my heels for the last two weeks, so that could have been worse.
Finally, seeing his soft hands holding mine, maybe the most sobering moment. He studies, finger by finger, as if checking that I've washed them well. I feel small, almost apologetic. There are no current bruises on the back of my hand, but he mentions an elongated s-shaped scar. "Fencing wire," I reply. He examines the pinky joint that's frozen and numb. The new black fingernail, a slight curve to that newly-numb joint on the opposite ring finger. "Caught in a fence panel," I report. He tells me that bump on the middle finger is a recurring cyst in a joint. It leaks clear gel, I know what that means from my amateur vet status. Then the thick ridges on my thumbnails. He finishes, more big words for his assistant, and it's over.
I feel a bit more chipper after this ordeal. I had been testy after getting a stack of fan mail from Medicare this last month. Being taken on a road trip over the uneven terrain of my scars and numb areas has a different effect on me now that horses and farm life have dismissed any vanity I might have had. Good riddance.
Instead, this gratitude for the job my skin has done, holding me together through this wild life. I'll trade a few stiff joints for the lessons learned. Scars are forgiven for the light they have let inside. It's been a rough week on our little planet and maybe the best "revenge" is to not be taken over by numbness but to be sensitized by what may not be felt directly. Humbled by my good fortune, and holding a space for healing with each breath, I'm sending every good wish to those feeling sadness and loss.
…
Anna Blake at Infinity Farm
Join us at The Barn, our online training group at annablake.com
Email [email protected] for clinic hosting details or to be added to the email list.