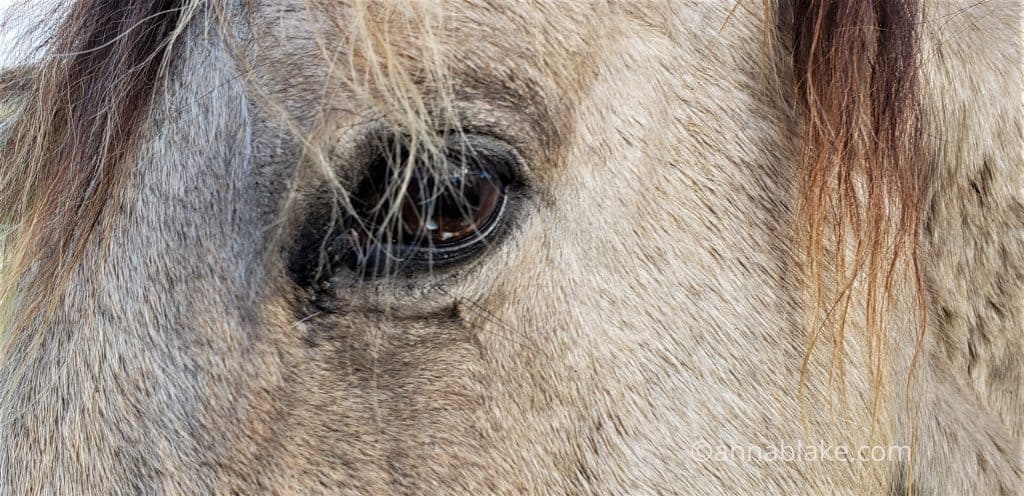 So still the herd, taking rest with
soft flank to muscled shoulder,
as the light shifts cooler. One
nose lifts to the scent of rain
coming on the breeze, the slow
boil of clouds forming dark to
thunder. Beyond the tree line, a
slow crush of fir needles, padded
footfalls and hushed birdsong.
You cannot feel the earth give
way to the cutting power of my
hooves. You cannot know me.
…
Anna Blake at Infinity Farm
Join us at The Barn, our online training group at annablake.com
Email ambfarm@gmail.com for clinic hosting details or to be added to the email list.