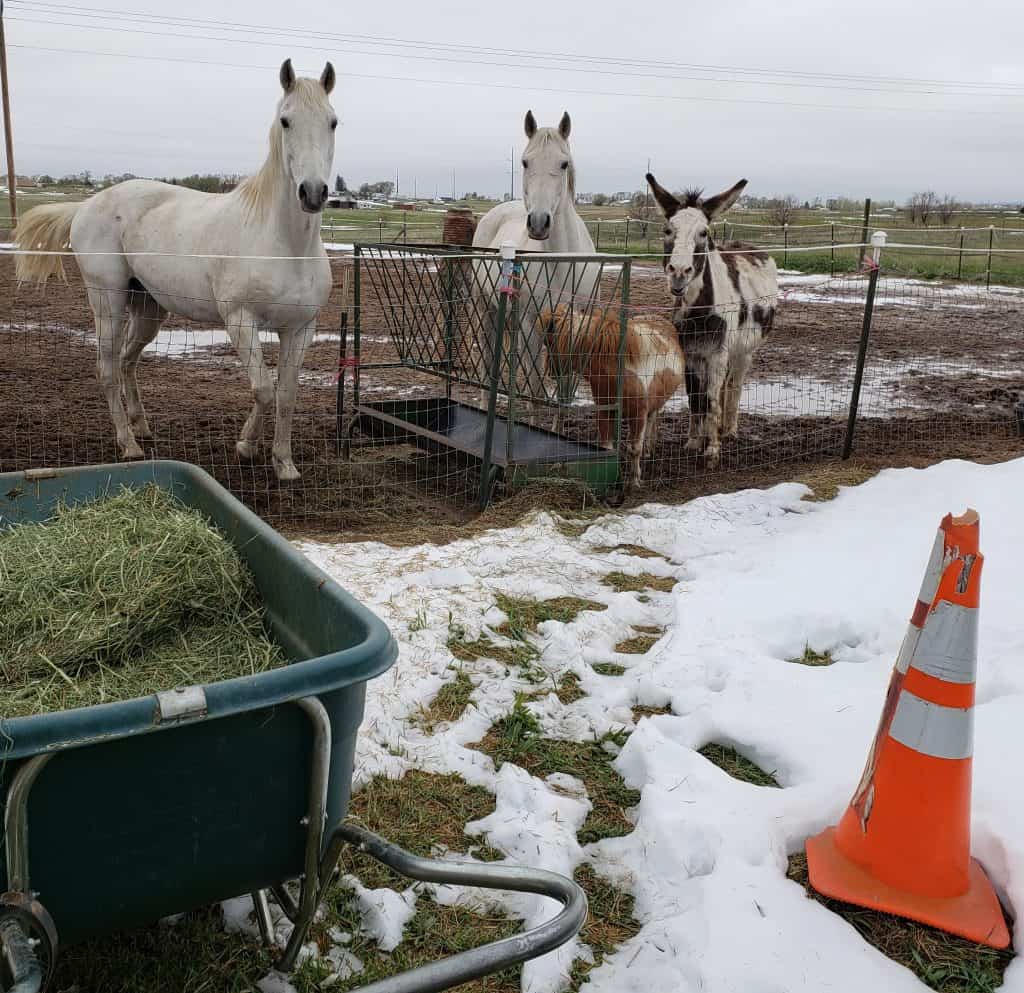 The storm came so late that shedding
season was done, the horse's coats
already thin and slick. So late there
were bright leaves on the trees sheltering
hatchlings in nests. So late the tank heaters
were unplugged and packed away, just
days before. Superstition says that's when
storms hit even if it's too warm to freeze.
Perhaps winter is jealous of color, and
in a death throe, borrowed some wind
from spring to hurl lukewarm snow
so heavy that branches were torn from
trees, so wet that muck dissolved into
mud, so humid that stored hay got soft
with a threat of mold. Blizzards blow
the prairie clean but this storm littered
the farm with wilted growth, fetid puddles
standing in pens, softening wooden posts.
Clean up is endless, exhaustion dulling
each task, the next glance landing on still
more to be done. Checking the fences,
socks wet in heavy boots, yet falling wildly
in love with this fringe land again, it's willful
independence of me and my frail tidy habits.
…
Anna Blake at Infinity Farm
Want more? Join us at The Barn, our online training group with video sharing, audio blogs, live chats with Anna, and so much more. Or go to annablake.com to subscribe for email delivery of this blog, see the Clinic Schedule, or ask a question.