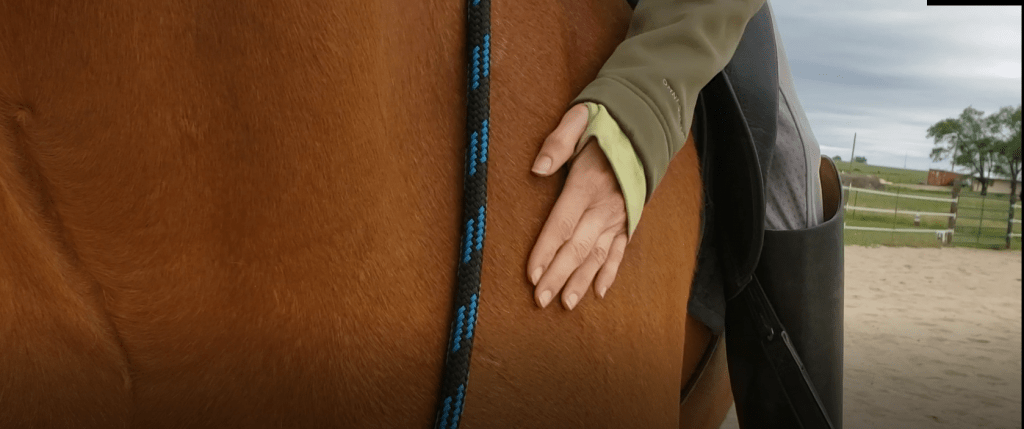 One draws attention, standing by a tolerant gelding
and playing the horse whisperer, tickling withers,
teasing his whiskery muzzle. Passive violence in
the guise of a scratch, demanding an involuntary
response ripped with conflict, pulsing with agitation.
One demands sweaty perfection, the mare never
exactly good enough, but rewarded at last, one
ringing slap, a threat masquerading as praise is only
a thin acceptance. Diminished by miserly gratitude,
her exhaustion has no value on unreliable footing.
Horse, you are enough. Bringing no request, no
expectation you must fill, my hand rests on your shoulder,
both precious and familiar. Let my palm be a still place
we meet, neither owing a debt, both lingering in this
unremarkable moment, needing to be no more than we are.
…
Anna Blake at Infinity Farm
Want more? Join us at The Barn, our online training group with video sharing, audio blogs, live chats with Anna, and so much more. Or go to annablake.com to subscribe for email delivery of this blog, see the Clinic Schedule, or ask a question.