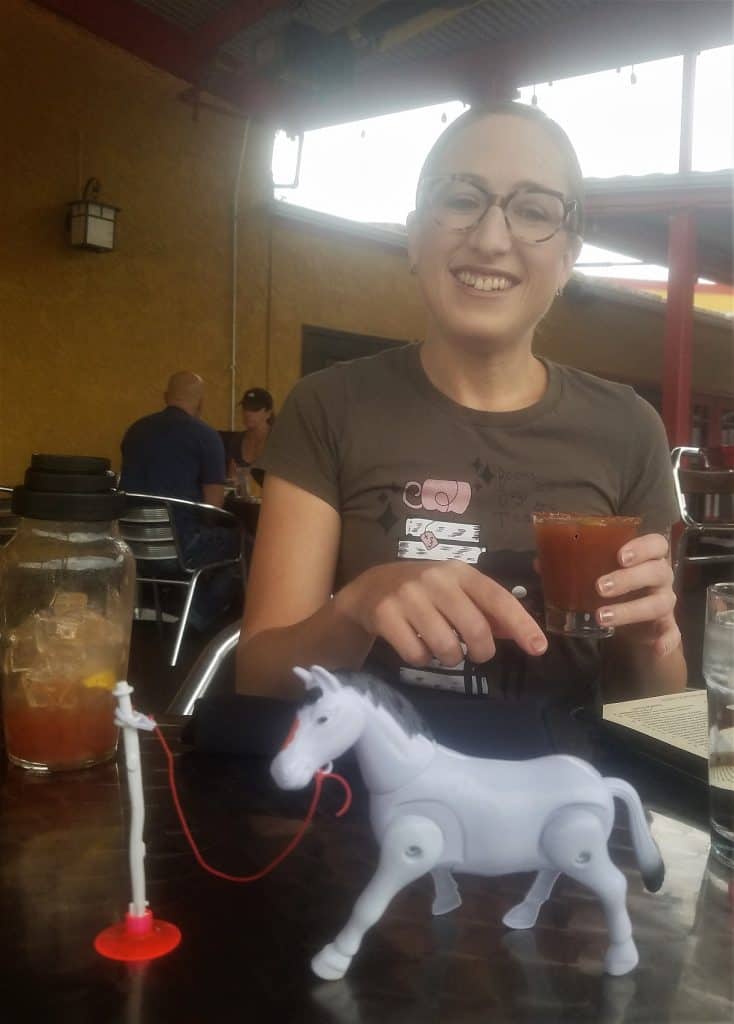 Mom took us kids in the station wagon to the
church bazaar. Homemade women's goods for
sale; boring cross-stitched aprons, jars of choke-
cherry syrup, crocheted doilies as fine as snowflakes.
A long table with lemon meringue pies and scratch
yellow cakes with chocolate frosting lined up for
the cakewalk. I walked past game booths, a ring toss
with holy card prizes, all the way to the booth where
I was sure to win. Go fish, a white sheet hung
across the booth, construction paper fish randomly
pinned to it. I traded my only nickel for a fishing
pole with cotton string, a clothespin tied to the end.
I cast over the curtain on the second try, holding
my breath until the string jerked twice. I retrieved a
doll-sized tea set with silly flowers. The boy next
to me was equally unhappy with his plastic horse.
…
Anna Blake at Infinity Farm
Want more? Join us at The Barn, our online training group with video sharing, audio blogs, live chats with Anna, and so much more. Or go to annablake.com to subscribe for email delivery of this blog, see the Clinic Schedule, or ask a question about the art and science of working with horses.