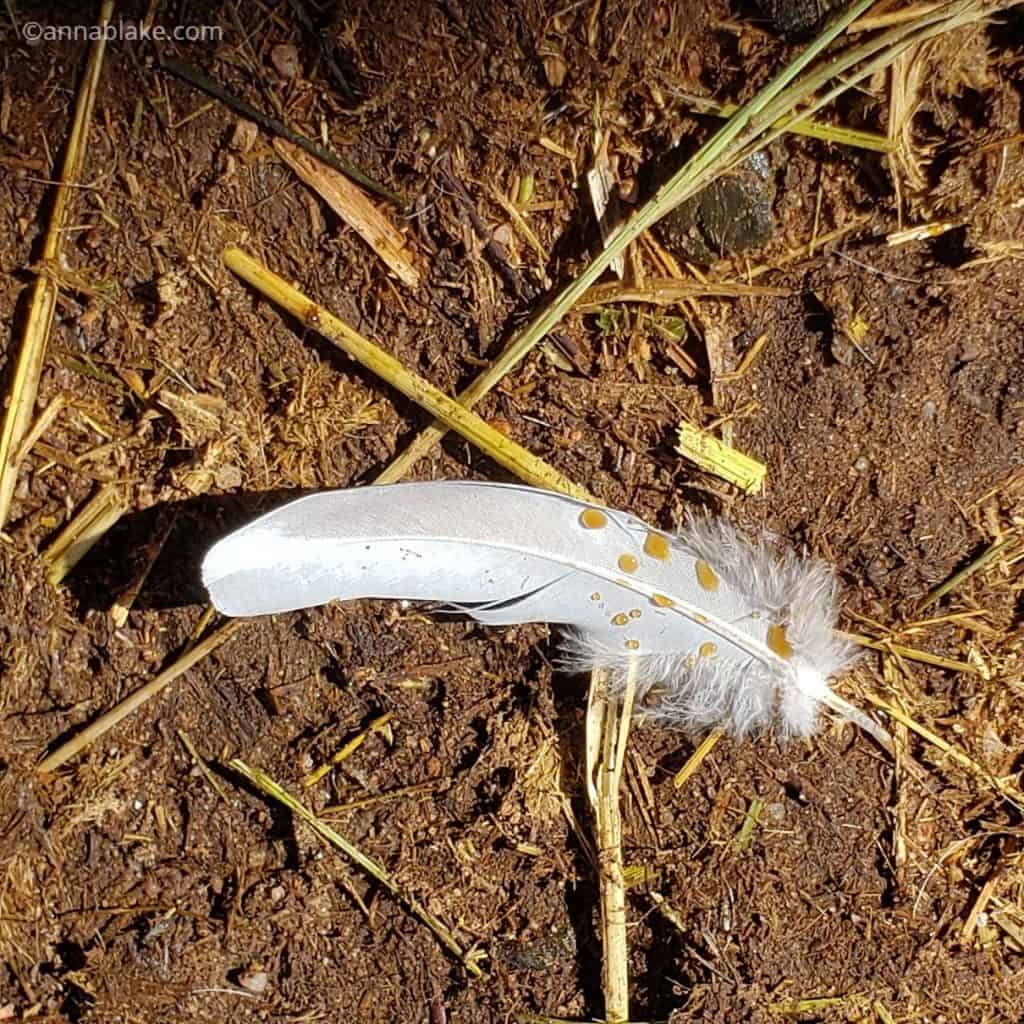 Jerk out the fencing staples and
carefully pocket them, leave
nothing in the dirt. Pull the sagging
wire fence free and drag it to
open ground. Fold a few feet of
the end over, stepping it flat, and
make another fold, untidy as a fitted
bedsheet from the clothesline.
Reset posts as needed, unroll
the stiff field fencing. New staples
secure it by the gate, stretch it tight
and true. Raised by women with harsh
features and thick fingernails who
smelled of bleach and coffee, and
blunted their sadness with hard work.
"You take that outside," they said.
…
Anna Blake at Infinity Farm
Want more? Join us at The Barn, our online training group with video sharing, audio blogs, live chats with Anna, and so much more. Or go to annablake.com to subscribe for email delivery of this blog, see the Clinic Schedule, or ask a question about the art and science of working with horses.