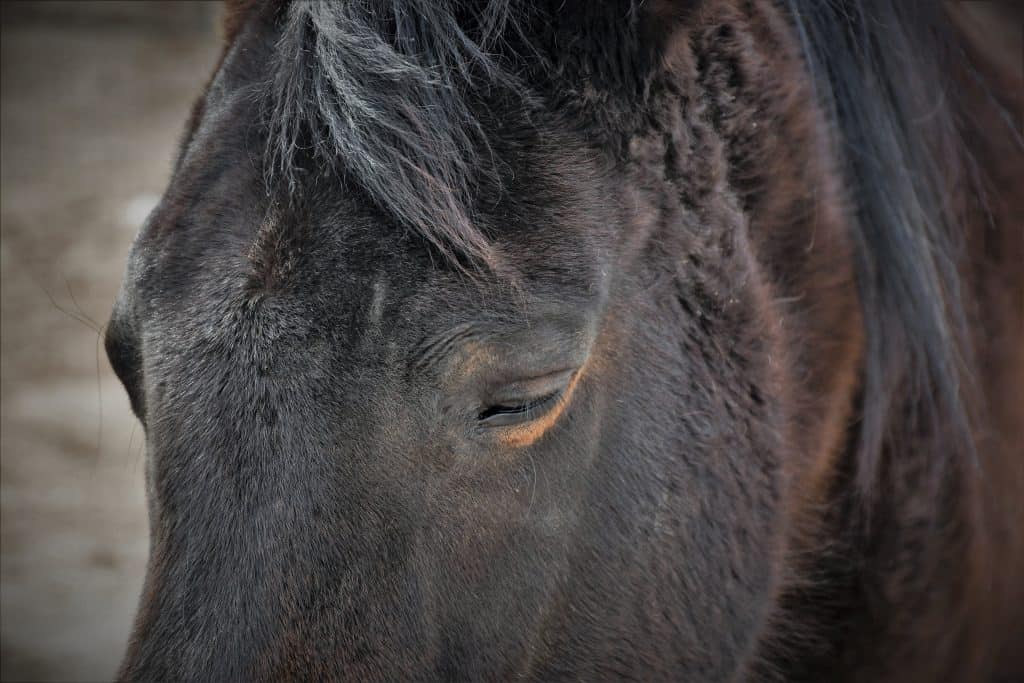 There is a crisp apple coolness to the air. Soon there
will be frost, I tell the horses, soon the flies will be
gone. The northern air makes the herd buck and snort
steam, but might as well be blood on the wind for
elders bearing heavy mortality, unable to catch the
air, joints too thick to run. Don't show the herd
your pain. The bay seems to have aged a decade in
a day, older than her years compared to those spared
an injury. Crippled from wear that cannot be healed,
the ache sits in deep ruts around her eye, her back
held tight as a fist. From the comfort of my warm
room. Is more time a blessing for her or selfish for
me? Afraid to say it aloud. Is it a good day to die?
What if the brave love needed for this decision was
the price of admission to share their pasture after
our days, while those who resigned their horses to
years of pain, for lack of courage, were left in an
uneven cold limbo; a drylot, hard ground and stale
water. Would we make the kind choice sooner if
their unnatural suffering was truly our own to carry?
…
Anna Blake at Infinity Farm
Want more? Join us at The Barn, our online training group with video sharing, audio blogs, live chats with Anna, and so much more. Or go to annablake.com to subscribe for email delivery of this blog, see the Clinic Schedule, or ask a question about the art and science of working with horses.