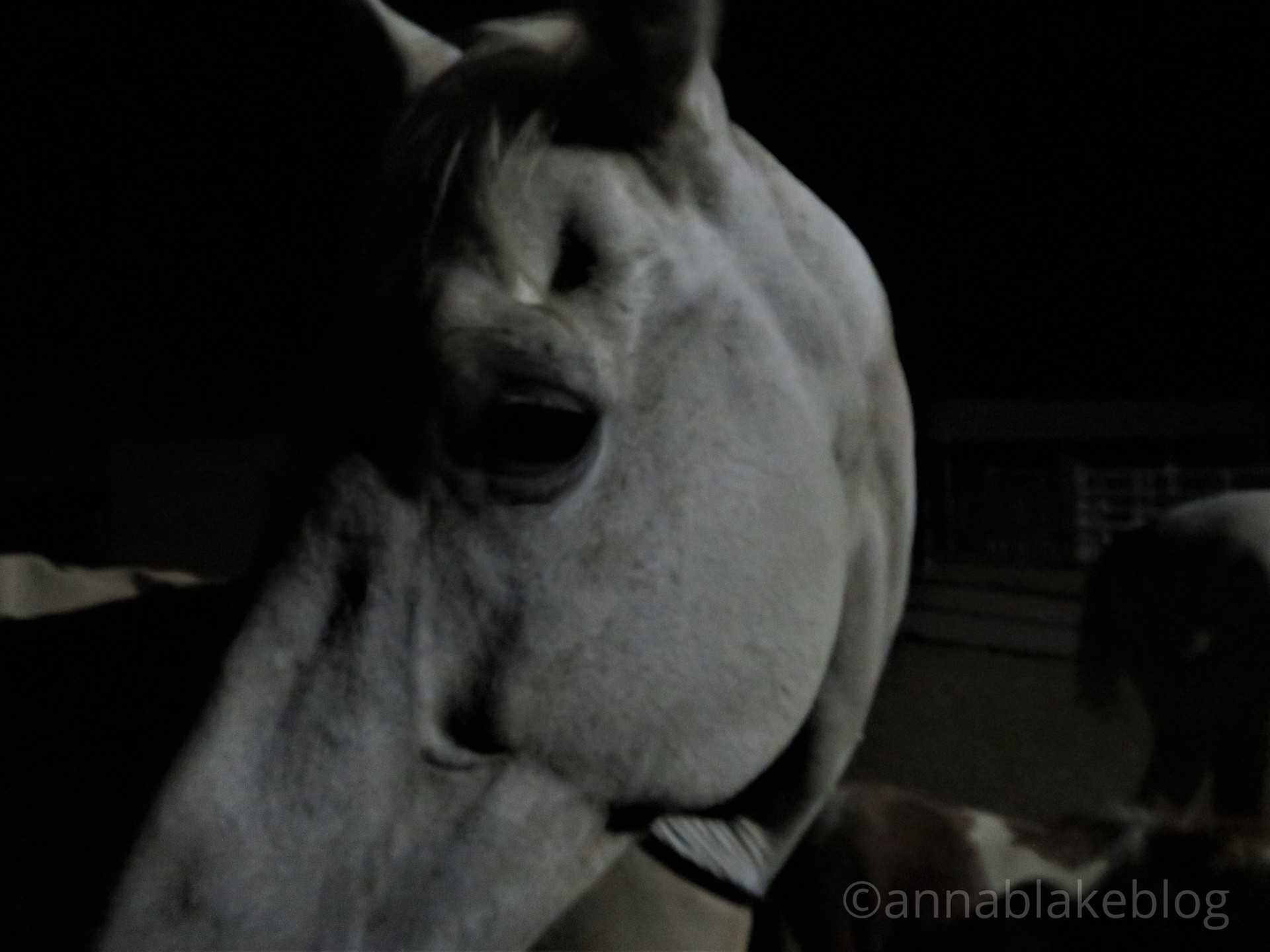 No days like the golden photos on the calendar from
the gas company, propane topped off at the first
frost as autumn surrendered with no fanfare. Early
storms left crusted snow frozen in mud, hoof-print
ruts that catch the toe of my boot, stumbling out late
to throw extra hay and put eyes on the herd because
I cannot lay down the fear, not of hooves crushing
my skull, but a horror much worse. Years have gone
but never the memory of a moonless midnight,
finding the old gelding down with no will to stand.
His breath shallow, eyes nearly closed and my black
dread helpless against the wind pushing harder to a
roar. Out in front of the shelter, kneeling low to be
close, pulling my glove to touch his cheek, please
please stay. No terror greater than checking my
watch again, pleading for headlights in the blizzard.
…
Anna Blake at Infinity Farm
Want more from this horse trainer who writes poems? Join us at The Barn, our online training group with video sharing, audio blogs, live chats with Anna, and so much more. Or go to annablake.com to subscribe for email delivery of this blog, see the Clinic Schedule, or ask a question about the art and science of working with horses.