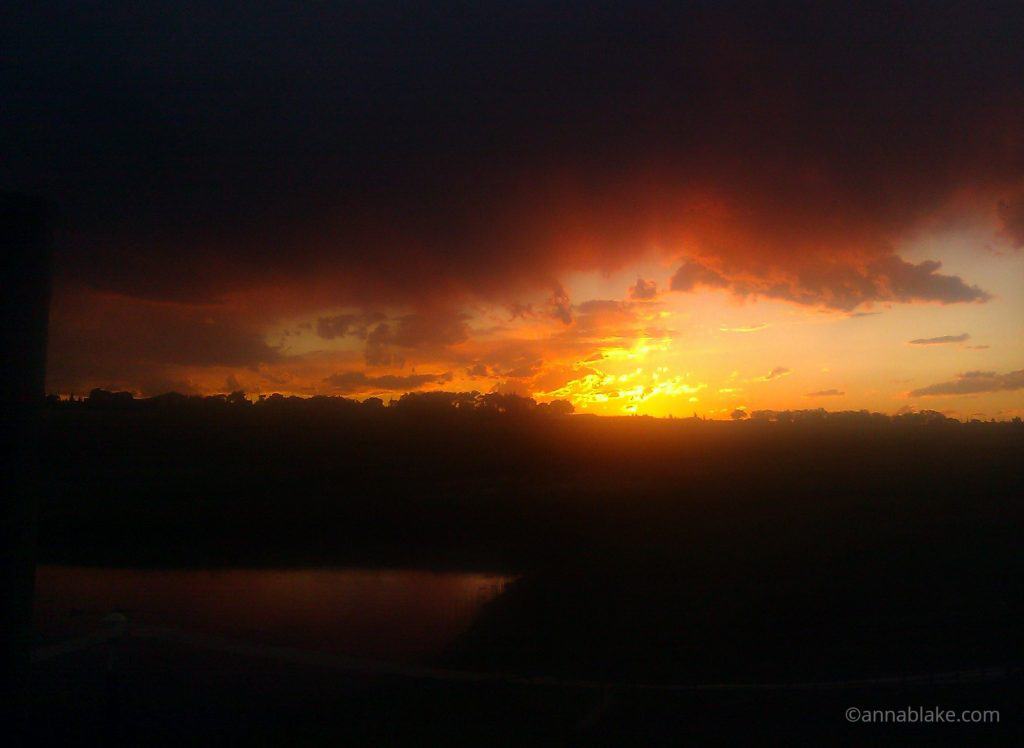 Seems every farm family had one in a generation;
a distant misfit girl-cousin who read too much or
wore men's jeans or hated to cook. As soon as she
could, she traveled away to Portland to work in a
library or to Tucson to be an artist. The family only
whispered her name then, kitchen gossip that nothing
was good enough for her. That she stopped going to
church. That she never had kids and probably couldn't.
They said she fell off the face of the earth, as if it was
a fatal misstep but she just took herself out of bounds
from their small flat place, bringing only what could
not be escaped. Moving from one landing restless to
the next, until she found rest where the soil under her
feet felt welcoming at midnight and she could write
her own rules with black chalk on a night sky. Not
afraid of stillness, never once orphaned from the land.
…
Anna Blake at Infinity Farm
Want more from this horse trainer who writes poems? Join us at The Barn, our online training group with video sharing, audio blogs, live chats with Anna, and so much more. Or go to annablake.com to subscribe for email delivery of this blog, see the Clinic Schedule, or ask a question about the art and science of working with horses.