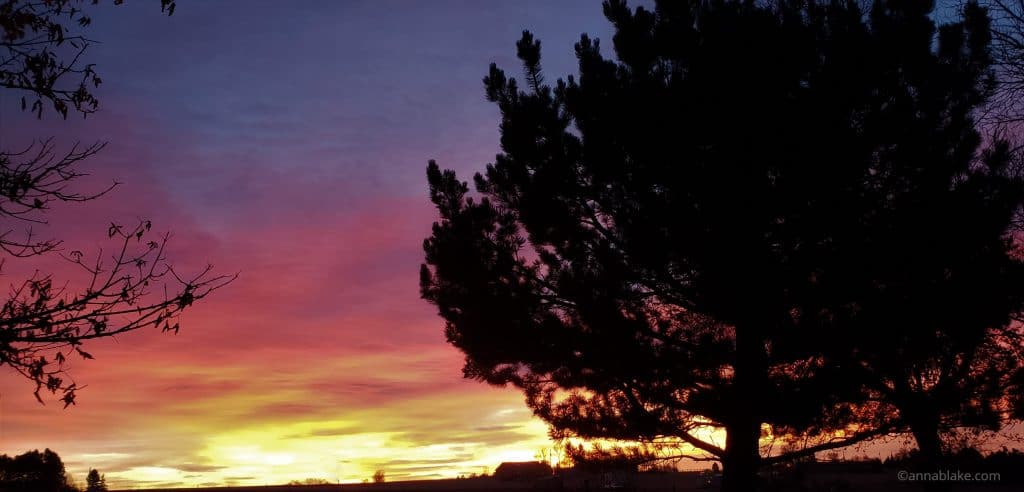 Second cup of coffee while waiting for
light, a second cup while waiting to head
out. The horses have thick coats and long
hair on their legs. They will still have hay
from the late feed, they need nothing.
This is their time. Wait. Let them have
the night. Boots over heavy socks, the
last sip cold in the cup. Just a bit longer,
until the sun cracks the sky to a lavender
blue, long pink clouds stretch from the
east to the west. With my jacket collar
up, fingers deep into my gloves, the chain
on the metal yard gate rattles and clangs
behind me, as an owl on broad wings silently
coasts across my field, going to rest in the
elm by the pond. Night surrendered for day.
…
Anna Blake at Infinity Farm
Want more from this horse trainer who writes poetry? Join us at The Barn, our online training group with video sharing, audio blogs, live chats with Anna, and so much more. Or go to annablake.com to subscribe for email delivery of this blog, see the Clinic Schedule, or ask a question about the art and science of working with horses.