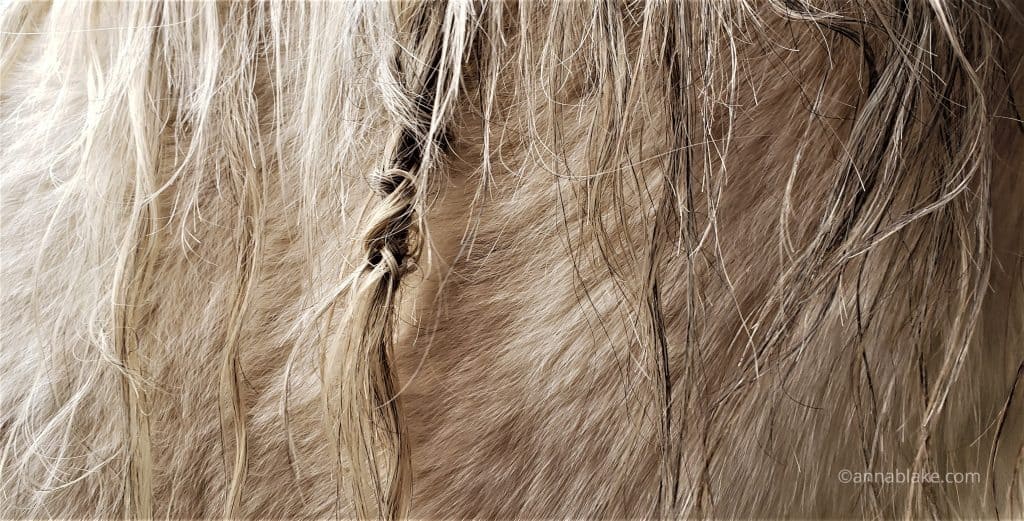 She has no time for gentle words
and soft hands primping her mane.
The broad-chested mare may allow
a stiff curry in the itchy season,
but she would rather throw herself
on the ground to rub the loose hair
off on a crust of spring snow and
cool mud, leaping in air to gallop
away, knees high and tail lifted in the
the sun, a white shadow of hair left
on the earth. No soft mare eyes, she
stands to guard the horizon, never
pandering for touch. She has more
pride than want of comfort, keeping
to the wild edge, all wind and thunder,
born for something better than pretty.
…
Anna Blake at Infinity Farm
Want more from this horse trainer who writes poetry? Join us at The Barn, our online training group with video sharing, audio blogs, live chats with Anna, and so much more. Or go to annablake.com to subscribe for email delivery of this blog, see the Clinic Schedule, or ask a question about the art and science of working with horses.