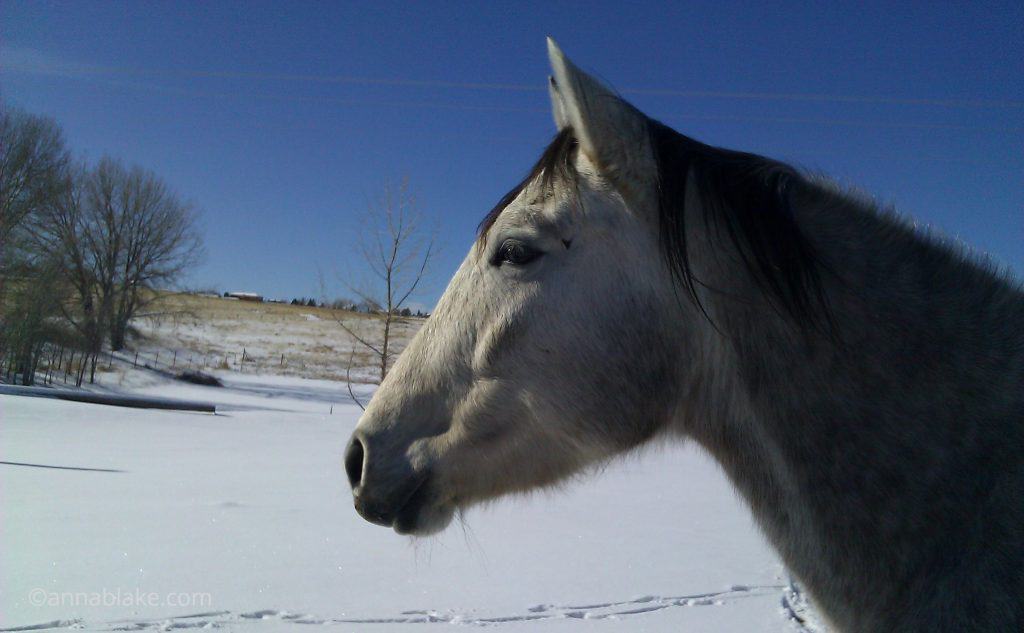 One horse flicks his ear, still grazing, another
pauses his jaw, his tail still amid flies. The
mare lifts her head, intelligent brow above
wide nostrils, while the elder gelding keeps
his neck low, courting smells wafting on the
breeze. A small movement in the distance,
awareness passes through the herd, their
breath in shallower waves to allow the earth
to give warning. Then the mare shakes out her
poll, her voice one of muscle and movement.
Grazing returns, each flank rising as tails go
soft, all before any mediocre human senses and
lumbering thoughts can articulate a message
for vocal cords. The herd has moved on,
resolved, their body to body eloquence not
encumbered by words, always empty and late.
…
Anna Blake for Relaxed & Forward 
Want more from this horse trainer who writes poetry? Join us at The Barn, our online training group with video sharing, audio blogs, live chats with Anna, and so much more. Or go to annablake.com to schedule a live consultation or lesson, subscribe for email delivery of this blog, see the Clinic Schedule or ask a question about the art and science of working with horses.