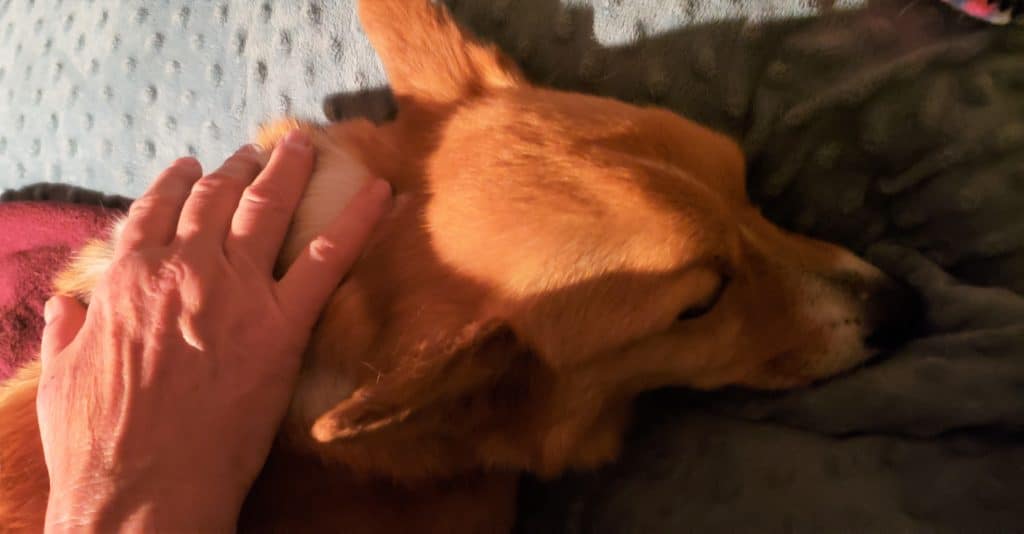 Sit next to Jack, she said. Mother's youngest
brother on leave from the Army at our kitchen
table. He pinched me hello and continued his
story, laughing too loud at his own jokes. The
center of attention with a can of beer and a full
ashtray. Oily-skin handsome, Jack goaded me into
the game, his hands palms up, squinting one eye
from the smoke of the cigarette clenched in his teeth.
Finally my small hands pushed out over his, my
shoulders cringing back, chin tucked low. Like a
door slam, his hands flipped over, slapping mine
hard enough to make my nails sting, acid tears
burned but did not fall. Not quick enough
to win, still offering out my parchment hands,
arthritic fingers stretched with the same dread,
never understanding the rules of the game.
…
Anna Blake for Relaxed & Forward 
Want more from this horse trainer who writes poetry? Visit annablake.com to see our class schedule, book a live consultation or lesson, subscribe for email delivery of this blog, see the Clinic Schedule or ask a question about the art and science of working with horses. Join us in The Barn, our online training group with video sharing, audio blogs, live chats with Anna, and so much more.