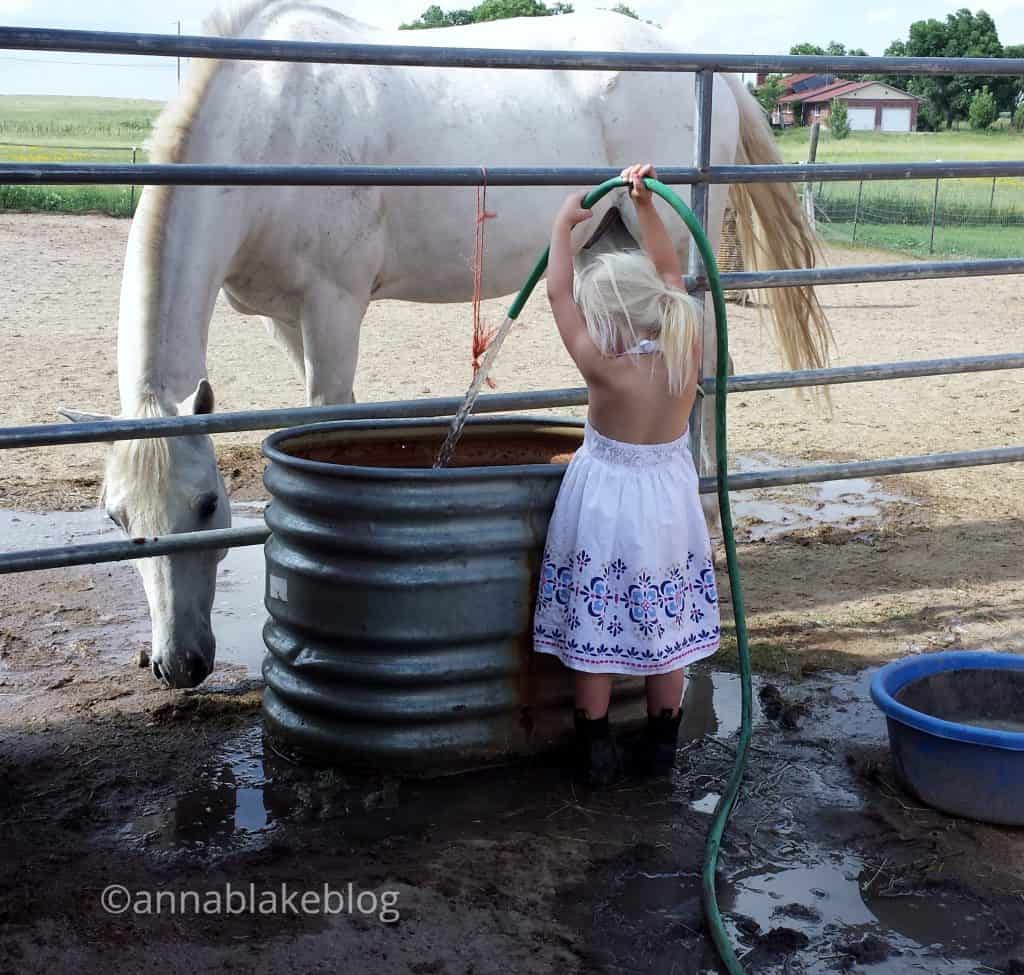 A stick pony to start, with a wooden head and twine
for a mane. The tiny girl stomped unevenly, imagining
hooves at the end of her pudgy legs, her mother's back
turned, hurrying dinner for the men. Later a spring horse
that the girl could climb on all by herself, jumping hard
up-and-down, the toy's frame slammed and bounced
across the room, until her mother pulled her off with a
shrill scolding, worried for the linoleum. In time, the girl
went outside, found her way to soft-eyed horses who
accepted her awkwardness with grace. Each night the girl
begged off after dinner. Her mother had grown too tired
to resist. Left standing at the sink doing dishes, she worried
the girl would never learn her place. Resenting the gray mare,
shaking her head at the selfish girl riding past the kitchen
window, she watched the distance between them grow and
she worried that the girl had learned nothing from her at all.
…
Anna Blake for Relaxed & Forward
Want more? Visit annablake.com to see our class schedule, online courses available on a revolving basis on Calming Signals, Affirmative Training, and More. You can book a live consultation or lesson, subscribe for email delivery of this blog, or ask a question about the art and science of working with horses. Join us in The Barn, our online training group with video sharing, audio blogs, live chats with Anna, and so much more.