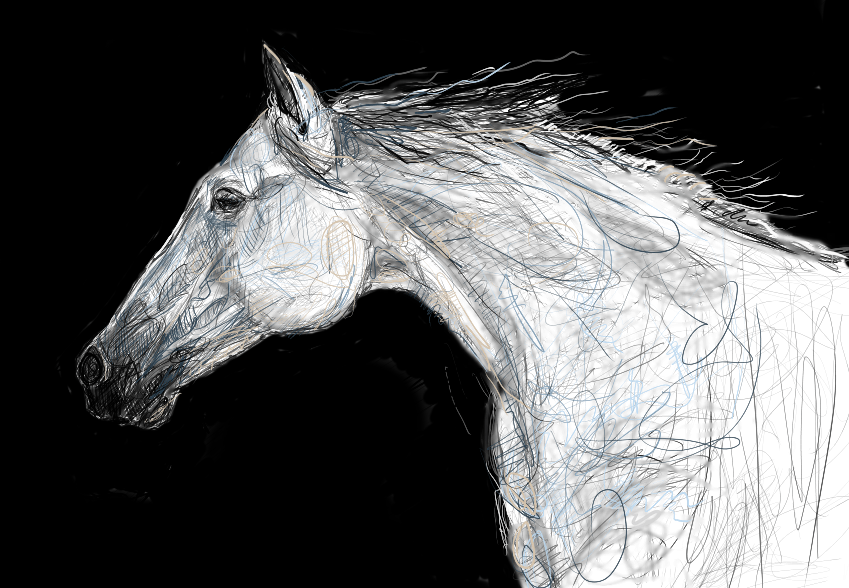 I usually write a gray mare rant annually on my birthday. I'm late, but that's because I had to let it lay in the sun for a while until the varmints picked its bones clean. It needed to decompose a bit before I could articulate my feelings into language that wouldn't scare the goats. Like many of you, COVID-19 has given me a "memorable" year. See, if I hadn't let things decompose for a while, I would have used another word. Usually, my best birthday rants start in the shower, for obvious gray mare reasons, but this year, it was at my desk. Kind of social distancing from the start.
It was my birthday and I'm currently isolating again. I notice if you're over sixty-five, the plan seems to be to isolate forever. I planned a self-party, got seafood and New Zealand wine and a nice little cake. Okay, a cupcake. I was going to take the day off from online work and binge with the tv instead of my computer screen. Wild thing, aren't I? I started looking for something worthy to stream, meaning something with horses in it. I splurged on Yellowstone, actually paying for a season. It's the usual Western range war plot with Kevin Costner playing John Wayne's character, set in current time. The first episode opens with Costner saying sweet words, as the camera pulls back to show a horse standing calmly in a trailer wreck with bones exposed, and then he shoots the horse in the throat.
Just a couple inches off from a kill shot. That's the problem with us; we know too much. Loudmouth Party-poopers like me get to a certain age and are just no fun anymore. It would have made for a bad camera angle, I guess. But I paid for the full season and my kind tends to be frugal, so the kill shot didn't work on me either. I kept watching it. Why do cowboys wax poetic about horses but then rip their mouths, gouge their flanks, and generally manhandle horses forever? How much male arrogance, violence, misogyny, and just bad training do I have to watch for some decent scenery and some nice horses? Because the horses, calming signals blazing, told their story, too, except they weren't acting. Am I the only one who thinks the cowboy narrative has worn thin?
I do understand that women my age are no one's demographic. No one thinks they can sell us anything, and clearly, I wasn't buying this. As long as the films are made by the ones with money in Hollywood, we'll be force-fed the same stories they think are good. There is the other option of movies about the horse racing industry. I'm like you. I cry when I see horses running, partly because of their beauty and partly because of the number of deaths of young horses on the track. We should all be loudmouth party-poopers, follow the number of track deaths, and put an end to these movies, if anyone listened to us. And of course there is no shortage of the horse-crazy girl genre out there. We grew up on National Velvet and there is still money to be made off of girls, I guess. Each generation seems to have a new teen hit. We joke that we never outgrow this phase, but why get us hooked on horse movies and then cut us off at adulthood? Sure, there are a few exceptions; women in supporting roles.
Ruth Bader Ginsburg said, "When I'm sometimes asked 'When will there be enough [women on the Supreme Court]?' and I say 'When there are nine,' people are shocked. But there'd been nine men, and nobody's ever raised a question about that." I laughed when I heard her quote. It was impossible to think we'd have even an equal number of female justices, much less 100%, when women are half the population. But in the horse world, women are the majority. We own over 92% of the horses. And it isn't girls, it's women of a certain age who have bank accounts of their own. We are consumers; this industry depends on our dollars.
Why does it matter, any of this flap about a gray mare who wanted to see something different on her birthday? Because our culture is impacted negatively by these worn-out role models, so interwoven into our culture that we don't question them. Because it trickles down and we are taught abusive training practices that we went along with when we knew it wasn't okay. Because we get complacent and horses end up suffering the most. And then, if you haven't noticed, women are the ones out there trying to clean up the mess by rescuing horses. How is our majority overlooked? Are we just too busy breathing and mucking to speak up? That might be our fault.
In the middle of my birthday angst, this blog of mine got trolled. It's not the first time. A man let loose on several of the commenters on a blog praising mares. He mansplained about stallions and men and testosterone, those same three words in each of his scathing responses. The comments were mean and spiteful. Loud and self-important. Repetitive and uninformed. Bless his heart for trying to save us from ourselves, but haven't we all heard enough of this kind of foolishness? Don't you hate being underestimated? I had no choice but to take some action with the help of a few varmints. He made the ultimate mistake of using the term You Ladies. "Geldings exist so You Ladies have horses to ride."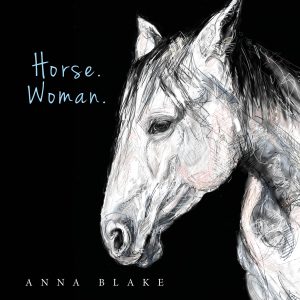 Let me start here. I am no lady. I am a Horse Woman.
Women have a proud history. My grandmother, Leafa Numbers Blake, proudly claimed she had delivered more foals and calves than any woman in early 1900s North Dakota. She said, "It was a tough life if you was useless."
Like her, we've found purpose building our lives, sometimes elbow deep in dirt and blood, but doing whatever work that needed to be done. Horses have always been our north star. For many of us, the cowboy persona has never been a good fit. Women have earned a narrative to honor our own lives with horses and the land. We tell a uniquely female account of living and working with horses, coming out of the shadow of cowboy hats and spurs. For us, it was never about fighting for domination. It was always about herd and home.
With gratitude to my readers who share their stories and inspire me every day, I have a new book coming out next month. The title is Horse. Woman. It's about you.
…
Anna Blake for Relaxed & Forward 
Want more? Visit annablake.com to find over a thousand archived blogs, purchase books, schedule a live consultation or lesson, subscribe for email delivery of this blog, or ask a question about the art and science of working with horses. The Barn, our online training group with video sharing, audio blogs, live-chats with Anna, and the most supportive group of like-minded horsepeople anywhere. Courses and virtual clinics are taught at The Barn School, where I host our infamous Happy Hour. Affirmative training is the fine art of saying yes.