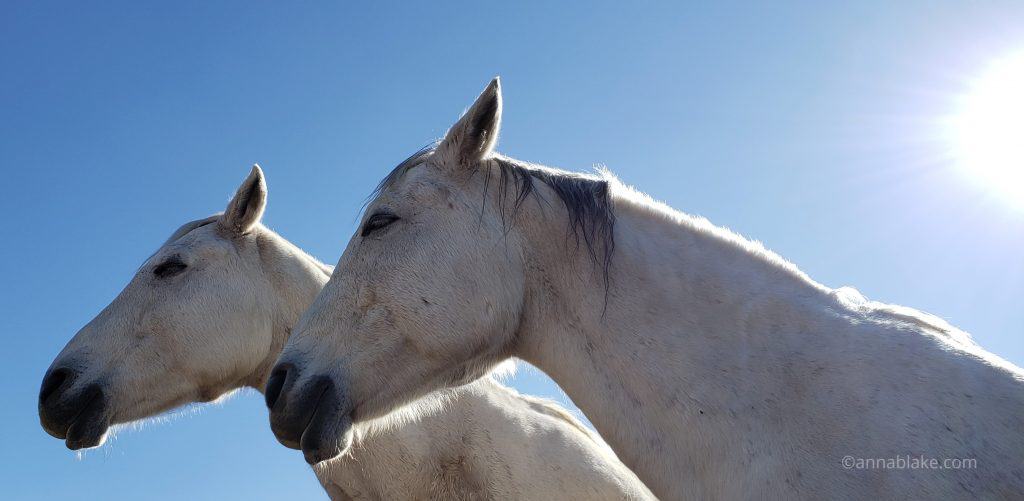 It's Thanksgiving time and I should write something special, but I feel kind of ordinary. All I can think about is how dry it is. Last week a fire started on a neighbor's property. They got it under control quickly, but I stood with my mouth open watching. I was frozen, knowing we were most likely safe but still filled with dread. The drought is extreme, and we have almost no ground cover left. I suppose that's some sort of backward good luck.
Fire is bad enough, but in Colorado, it often comes with severe wind warnings. Soon the threat will be snow with severe wind warnings. It was time to finish winterizing in the barn. Every year it changes because the herd is a year older. This year the big gelding needs more room for overnight walking. The herd of geriatric llamas, who have always cushed in the open, creating snowdrifts around themselves, have hijacked a stall and run. They did it mid-summer and I won't argue. And then there's me. I've undervalued my needs in the herd but each year I get older, lugging buckets and bales, I have to get smarter about how I do things. As I look for the best solution for each herd member's needs, I add in my own. Nature has taught me to value efficiency in the winter. Looking at my two small barns, I decide to flip the barn occupants one for the other. A big decision in our tiny lives.
I started, as all good change happens, but adding a new gate. They are the ultimate luxury in a ground blizzard. I bring the new one in to replace the gate that Edgar Rice Burro can open too easily, and he follows me, I swear, looking at the latch on the new gate while I'm still dragging it. I switch it under the watching eyes of this good donkey, a mini horse, a mare, and a goat who will soon be living somewhere else. They follow my work with quiet eyes, I forget the wrench I need and they wander with me to get it. Watching this mare, her stifle problem is finally visible. I think of the years vets told me she was fine, but I decided to believe her instead. It was a turning point for both of us.
I tug the old gate over to replace a damaged gate in the other barn, congratulating myself for the sleight of hand. It's the trickle-down we all use; when barn boots wear out and the good boots get demoted, nothing wasted. Being frugal is a matter of pride that the daughters of depression-era parents learn young. The broken gate goes to the metal recycle pile. I'll use more gas than I get paid, but metal doesn't go to a landfill. I'm a steward of this farm and this planet. It all matters. Then I switch water tanks so there'll be a short tub in the place the short horse will spend his nights, and might as well give all the tubs a good scrub while I'm at it. Hours pass doing un-remarkable things.
I get a length of fencing out of the storage area. It's two feet wide, having been cut in half for another repair a few years ago, but it's just what I need now to line the inside of that run. The llamas are all past their expiration date and thinner than I'd like, so they get pretty tasty supplements. Arthur, the goat, crawls under the fence panel, butts them away, and steals their grain. The leg that was badly broken when he was a kid has fused and he's aged into a peg-leg pirate of a goat. Better for all that the llamas have a goat-free zone. I use zip ties to attach fencing, a step up from tying it with twine. Zip ties prove I'm capable of evolving, too.
By now it's dusk, I've tinkered the day away, and it's time for alfalfa mush and fresh hay bags. Moving horses from turn-out to night-shelter becomes an event, the geldings cantering their new digs, sniffing the difference in the air. Our nervous bay horse is moving with more confidence, but the bite marks on the gray gelding mean something is changing, and with his history of gastric issues, I will keep my eye on him. For now, it's a celebration.
In the other barn, just a few strides east, the thirty-six-inch mini is standing his ground in front of the mare, who lifts her tail, just because she must. The llamas hum as they eat, the goat butts at the fence separating him from his mislocated dinner. Edgar begins a series of heaving breaths, the precursor to his dinner-bell bray. In a minute, all are settled to hay. A random snort, cocked hips, this daily meal so commonplace and routine that it would be easy to take for granted, but the sky is a peachy-pink color that makes my breath catch in my throat.
There is no romance to caring for horses and each year the expenses increase. Hay prices go up, gates wear out, and fifty-pound feed bags get heavier. Include the emotional cost of watching loved ones grow older. It's a sober moment tallying all that has been paid for this simple routine day. Have you ever wanted something so badly that the very word comes out of your mouth a full octave lower? And decades later, is it still so dear that you don't dare utter the sacred word?
It's after four-thirty when I get back to the house. The sun is low, and temps have dropped below freezing, but the old dog greets me at the gate. Finny is the quintessential elder- bad vision, bad hearing, bad back end. His moldy gray body bounces an inch into the air and comes down stiff-legged. He does this exactly once and then leads me to the house, stopping every step or two, disoriented. Recently, he lost his will to eat, a sure sign that the end is near, but I tried a simple thing; I warmed his dinner. It's a small favor that's made a difference for now.
Some would say that animals aren't grateful for our toil, only beasts of the land. Some think we are on the edge of returning to the language we lost with civilization, as our brains took over our senses. Read their body-voice or calming signals, we understand every movement is a message relating their pain or need or anxiety. But calming signals reveal animals to be more eloquent than our language allows if we listen to their stillness without guise or expectation. There is nothing ordinary in quiet moments, each holding our own autonomy, while our shadows mingle on the ground.
Silent breath, soft eyes, lateral ears denote infinite meaning in the absence of stress. Thanksgiving blossoms in silence. Gratitude is demonstrated by peace.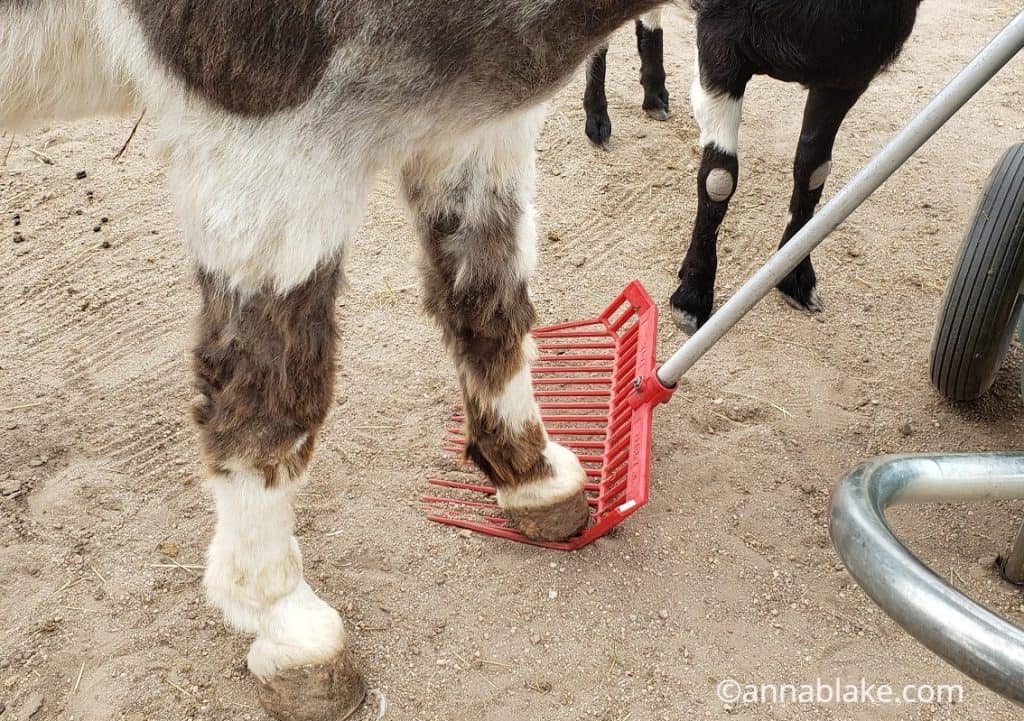 …
Anna Blake for Relaxed & Forward 
Want more? Visit annablake.com to find over a thousand archived blogs, purchase books, schedule a live consultation or lesson, subscribe for email delivery of this blog, or ask a question about the art and science of working with horses. The Barn, our online training group with video sharing, audio blogs, live-chats with Anna, and the most supportive group of like-minded horsepeople anywhere. Courses and virtual clinics are taught at The Barn School, where I host our infamous Happy Hour. Affirmative training is the fine art of saying yes.