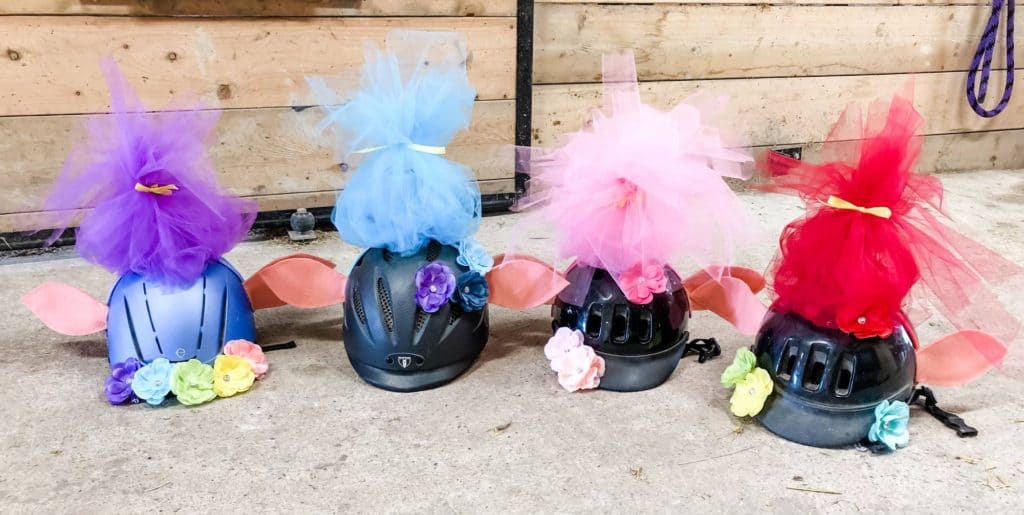 The FEI passed good rules this year, and the Olympic judging held to the high side. Dressage had things to celebrate but then the modern pentathlon debacle happened, not even an equestrian event, and we all saw the competitor crying and whipping her horse. The press failed to grasp what we all know: Horses take skill to ride. Riders feel frustration. When things go wrong, breathe and say, "Good boy" because we don't ever blame our horses.
Meanwhile, I was asked to judge a dressage show in Canada, from my studio on the flat windy treeless prairie of Colorado. I immediately confessed that I wasn't legal to judge. The organizer, Leigh-Ann, told me it was a schooling show and she was allowing bitless bridles and a full range of only lower-level tests, so with that, I agreed. I've spent decades riding, competing, teaching, scribing, and studying dressage, all of which involves some level of perception (judging). I was sure my understanding and respect for the dressage tradition would guide me well.
I soon received a list of YouTube video links and the software to score the rides digitally. Some of the arenas were in pastures with buckets for letters and others seemed to be on manicured lawns with white edging and large lettered cones. Some of the tests were in indoor arenas that doubled as winter hay storage in the far end, but in each location, the camera was placed at "C" and I could see everything I would if I was there.
There were adult riders competing in Western Dressage tests on lovely horses moving happily forward in ground covering gaits. Yay! One dressage entry came all the way from New Zealand; an Andalusian whose trot had lively cadence and balance; ridden with soft hands, he lifted his shoulders in an extended canter, his hooves thundering down the long side. Breathtaking. Most of the riders were 10 to14-year-old girls who took lessons from the organizer, some on lesson horses and some riding their own. Everyone wore helmets.
The introductory dressage test movements were nostalgic, like old friends. They are simple, but not easy. It's a sequence of work, so they must continually prepare for the next movement, the best skill a rider can have. Transitions are scored so riders show upward transitions without causing the horse's poll to tense. Downward transitions need enough forward to keep the horse balanced. 
Each test begins by entering on the centerline, walking a straight line to "X" in the center, then a halt (immobile) and salute. Even the youngest riders manage the entry, then a quick dip of their helmet and low salute with one hand. I solemnly nod back at my computer to girls in little white shirts with very serious faces, deep in concentration. Then their legs, flapping quietly as a baby bird, urge their horse forward to the main movements in the test. They ride the pattern letter by letter; there are walk transitions, trots on the diagonal, a free walk on a long rein. By the time the rider's legs have grown longer, canter has been added to the tests. The riders each sit very tall. They post rhythmically with their shoulders back, mostly on the correct diagonal. Their hands are remarkably good.
Good hands? I later asked Leigh-Ann how she did it. My adult clients aren't always that consistent. She said, "When I started my lesson program, I decided that beginners would start bitless. In the beginning, it was so I didn't have to watch my horses' mouths being pulled on, but I questioned myself a lot at first because these riders generally progressed more slowly than students I'd taught in the past. Then, I started to notice students learned how to ride with their body from the beginning, because if they didn't, the horse wouldn't turn, stop, etc.  A neat little side effect seems to be the hands." It's a fundamental principle in Dressage that good contact is a byproduct of a correct seat.
Not all the rides went perfectly. Some horses wandered off course and others politely declined to trot on the first ask. Not that anyone would have known if they didn't have the test in front of them as I did. No horses got corrected, certainly, none punished. The riders didn't look frustrated or cry. They just found the next letter ahead and negotiated their horse back on track. If the canter depart didn't work, they trotted on and tried again when it came later in the test. 
Some riders finished their ride and jumped down to show the camera they could put two fingers under the noseband, though clearly, it was looser than that. Others took their bridle off to show me their snaffle, a legal bit, and their horses dropped his heads low to oblige them.
Some school horses came in more than once, with different riders. The horses were not young athletes but moving is good for arthritis. They showed no anxiety and were up for this job that requires more heart than muscle; this job takes both willingness and stoic sobriety. Lesson horses exist in an un-scorable realm, walking with a steady slow stride. They begin a circle inside each rider, paying it forward, training riders for future horses who will need help from their rider in turn. Lesson horses are the elite of all horses, forever above judging.
Everyone ended their test as they started, with a halt and salute. Polite, with shared respect, I nodded back, weeks after they'd ridden. Then the rider released their reins, patted their horse, and the onlookers cheered. I settled in to do my final notations. All of the riders demonstrated an understanding of the fundamentals of riding. Taking lessons, any horse will tell you, is one of the best investments a rider can make. 
As besotted as I was watching the girls ride their tests, I did not give them perfect scores. From the grooming, to cleaning their tack, to the last halt in their test, they take their riding very seriously, and I would not insult them by doing less. No points were given away. I scored in a conservative range but tried to give thoughtful comments at the level of the rider. I remarked about what was good, even if it was a recovery. I affirmed the best from the horse and the rider, and probably got wordy sometimes. You can trust the rider to know by the score where the sticky parts were, sometimes a comment was given about what to do for a higher score. I meant to encourage them, adults and kids alike.
This slideshow requires JavaScript.
The last class on my list was the Starter Drill Team with two entries. Think freestyle with friends. Quadrille. Horse Party! With special permission, here are the videos. Click to see The Queens here and The Trolls here. Stop reading right now and go treat yourself. 
A group ride isn't scored individually but as a whole, lifting the work together, friends and horses.  Choreography: Interesting and quick, a well-deserved 9. Musicality and Presentation: For the helmet decorations alone, 9. Performance as a Group: They're fabulous. I hope they're riding drill team together in 60 years, score 9 again. I couldn't help it. Straight 9s.
Judge's Note: A 90% score is incredible but I didn't give them 10s. They haven't peaked yet.
Whether you hate the sport or love it, this is Dressage. One of these girls may win the Olympic gold with a bold freestyle one day. Or maybe they will ride with schooled balance and kind patience their whole lives, sharing a special bond with like-minded riders. Either way, their horses are winners.
With gratitude to all the competitors and a howling cheer for the drill teams… Ride on, ye Queens and Trolls! Forward!
…
Anna Blake for Relaxed & Forward 
Want more? Join us in The Barn. Subscribe to our online training group with training videos, interactive sharing, audio blogs, live-chats with Anna, and the most supportive group of like-minded horsepeople anywhere.
Ongoing courses in Calming Signals, Affirmative Training, Fundamentals of Authentic Dressage, and Back in the Saddle: a Comeback Conversation, as well as virtual clinics, are taught at The Barn School, where I also host our infamous Happy Hour. Everyone's welcome.
Visit annablake.com to find over a thousand archived blogs, purchase signed books, schedule a live consultation or lesson, subscribe for email delivery of this blog, or ask a question about the art and science of working with horses.
Affirmative training is the fine art of saying yes.