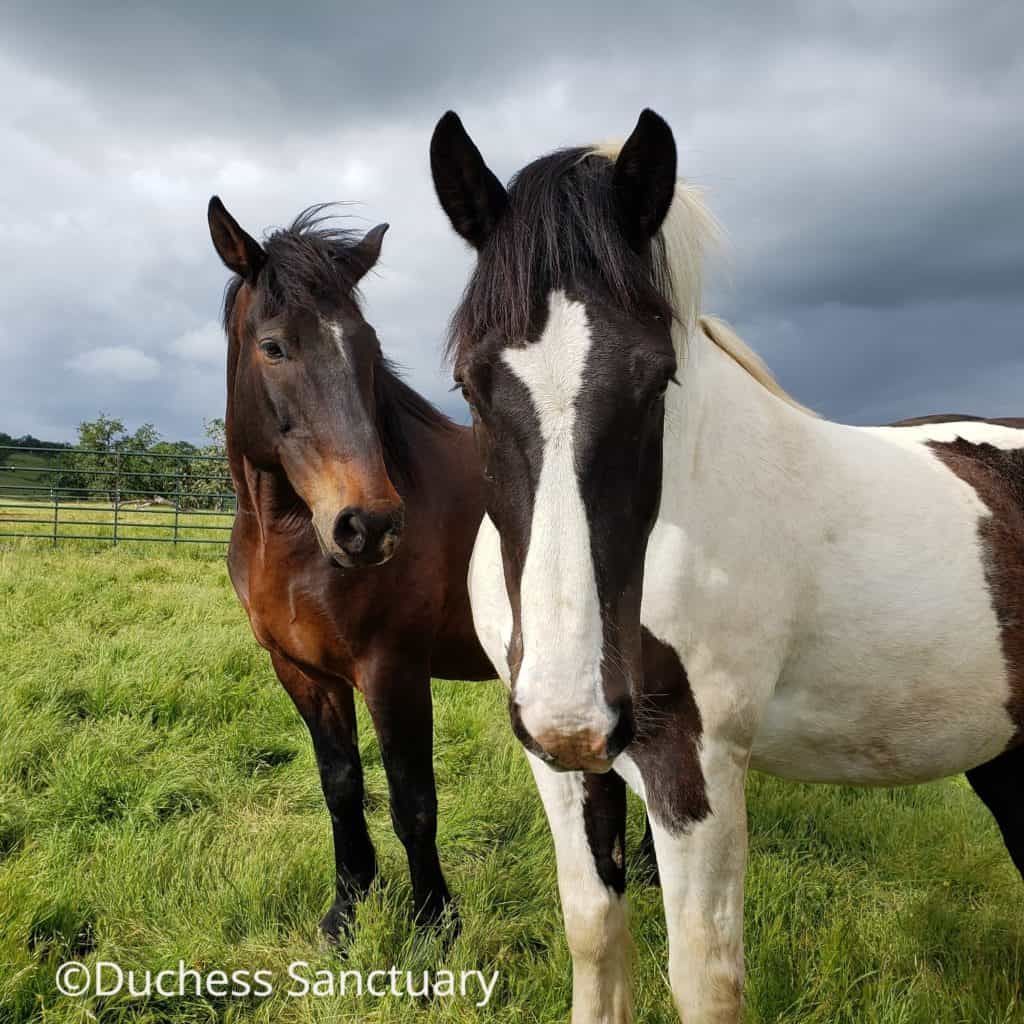 I've heard it a couple of times just today: "As we head into the third year of Covid…" It makes my lungs freeze and my feet stick to the ground. They are playing Auld Lang Syne, "Old Long Since", and I'm re-running my last year, and dreaming up goals for the new year. Covid has kept me on the short end of my driveway and I'm melancholy. These years of my life will not come back and I have wandered a distance from any age that could be called midlife. These years have been stolen from all of us, it's true, but just for tonight, I'll let it be about me and the ones I'm missing. I miss your horses.
When I started training professionally, the first advice I got was don't be friends with your clients and don't fall in love with their horses. Smart thinking. I'd been self-employed long enough to know that money exchange makes for uneven ground in friendships. When I was a riding student, I loved my trainers because they talked to me about my horse but I knew we weren't friends. I paid them to talk about my horse, and that's my job now. Clients come and go for many reasons and I wish them well. Life is change. The problem is I love their horses.
I am certainly clear that loving the horses I work with is a foolish abuse of my professional boundaries. Don't smile, don't think it's a dream job, and understand that the love trainers like me feel isn't all sweetness and kisses. It's fierce and unreasonable. We love "bad" horses, chronically lame horses, and sometimes we're like women who try to fix their boyfriends; we try to save broken horses that remain lost. We're wholly focused on making things right for the horse, our personal feelings be damned. It takes a ridiculous amount of energy to hold your heart open in a world of imperfect owners and beautifully sensitive horses you don't own, but the real problem should be obvious. Horses owe us nothing. If your heart isn't open to the horse you're training, you just don't get their best work. You will never get more out of a horse than you are willing to put in.
Should auld acquaintance be forgot
And never brought to mind?
It was years ago at my first large clinic. I hadn't planned the start well, and too many horses were in a too-small indoor for an obstacle clinic. Before I could begin, there was a problem. Over toward the wall, a bay mare was being corrected by her owner. The rope snapped as she was repeatedly chased back, but her hind was already against the wall. There was no place for her to go but up, and she was mad. She couldn't wait. Without a greeting to the group, I asked in a loud voice if I could have a demo horse and caught the eye of the mare's owner. He looked half relieved and half insulted as he handed me her lead. Not a good start. I took the end, let the middle of the rope hit the ground and her hooves came to rest a second later. All I did was call a truce. It wasn't magic and she didn't thank me. There was no romance. But it was beautiful to see her pride, wonderous to watch her breathing go deep as she stood square and tall, as noble as a queen. I knew better than to insult her by petting her but my eyes followed her all day. Like we were alone in a smoky crowded bar. Pathetic.
I visit a few sanctuaries, usually to do a training for their volunteers. Places like that are thick with love because they are run by hopelessly idealistic people. Sanctuary means horses live free of intervention as much as possible. They are horses loved selflessly from afar, but that's the beauty. Horses doing no more than grazing in herds with little human encumbrance. They are living, breathing fairytale horses. Everyone should love these horses… by sending money.
Sometimes I stand with a client and her old campaigner. I'm the translator, the elderly horse shows me every pain he has, he shows me his exhaustion and how far he has traveled, a flight animal with no escape. He fears laying down for a predator might come. We become complacent about his frailty but he cannot. His human loves him so hard it blinds her to his pain. He means so much to her that she can't say the word that will set him free. In this precious moment, my ghost herd gets restless, stomping about in my heart until I think my chest will crack open, and I breathe and ask quiet questions until the owner can find her words. Loving elders takes the most courage of all.
My softest spot will always be for stoic horses. The ones who pull deep inside, as still as rocks. They keep their emotions hidden in hope of being safely invisible. They draw me into their silence, as I wait for them to close the distance between us. They will not be hurried and I don't want their surrender. It's a war of quiet patience, waiting for a crack in his defense. My love will not save him, but respect can give him space to mend himself. I breathe, a predator trying to sell the idea that a horse can be safe with me. Another deep breath as I watch for a flick of an ear or slight release of his tail. Everything begins with acceptance of who the horse is right now and prioritizing their confidence enough to wait.
Love without possession definitely has its downside. Sometimes you have to trust that they're God's horse, but in truth, are any of them are ever really ours? We're always training for the next horse. It's a pay-it-forward world we're building, with gratitude for all horses have given us over centuries. We've always used them hard. I surely see the damage we've done; hear the horror stories about trainers who have failed them. Horses are heartbreakers and there's much sadness but our sympathy doesn't help. We must do better.
All the time and effort are returned tenfold in that instant when I'm reminded that each horse, without exception, has a heart that will never be tamed, never owned by another. Lucky me, it's my job to fan that spark within them that is forever free; to find the autonomy of that first bay mare again… in old campaigners, frightened rehomed horses, and unnaturally quiet geldings.
It's New Year's Eve and I'm a whiny old horse-crazy girl missing the horses I didn't get to meet the last two covid years. Silly me. Here's to horses!
We'll tak a cup o' kindness yet
For days of auld lang syne.
(If you see me again, there is every chance I won't remember your name but don't take it personally. I'd still like to know how your horse is doing.)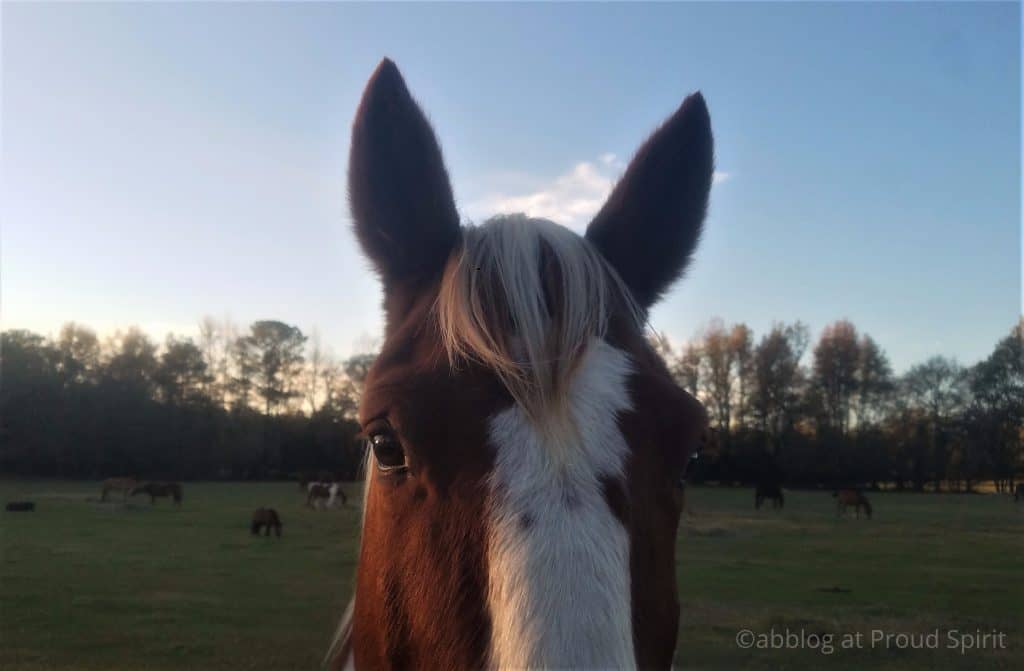 …
Anna Blake, Relaxed & Forward Training. Available for clinics and barn visits with safety precautions galore in 2022.
Want more? Become a "Barnie." Subscribe to our online training group with training videos, interactive sharing, audio blogs, live chats with Anna, and join the most supportive group of like-minded horsepeople anywhere.
Anna teaches ongoing courses like Calming Signals, Affirmative Training, and more at The Barn School, as well as virtual clinics and our infamous Happy Hour. Everyone's welcome.
Visit annablake.com to find archived blogs, purchase signed books, schedule a live consultation, subscribe for email delivery of this blog, or ask a question about the art and science of working with horses.
Affirmative training is the fine art of saying yes.