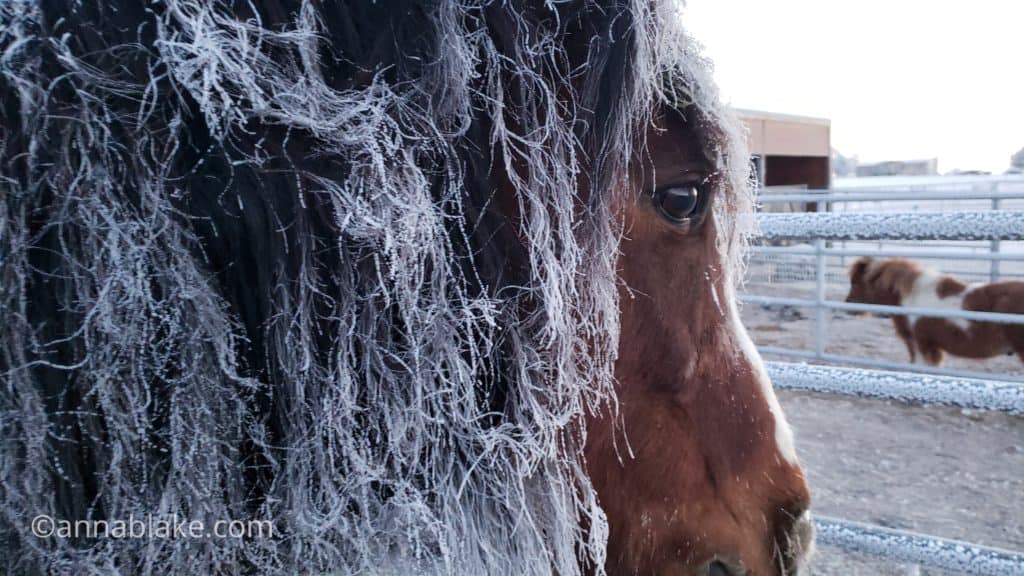 Most of us are old enough to remember what a rolled-up newspaper is for. Wacking the dog, of course. Because dogs are destructive and must be taught to behave. The dog would have something in his mouth, like a shoe or a roll of toilet paper or a measly old sock on the way to bury it in the yard. But humans see that as a horrific offense against property and position! So, we cornered the dog and wacked them with the rolled newspaper because that "didn't really hurt" and we only wanted to "scare them." And if you came from where I did, it was an improvement over the previous weapons.
We were mad but would never admit it felt good to get that anger out. Some of the dogs rolled belly up, a calming signal when a dog wants to acknowledge another's dominance. The frightened dog takes the most submissive position he knows, frantic to let us know he is no threat, even as a giant human looms over him, repeating "no" in a mean, slashing voice, followed by a few more wacks for good measure because cowering in fear wasn't enough. Dogs may not understand what's happening but they do notice a total failure in communication and demonstrate more calming signals.
A reminder: Frequently self-soothing, Calming Signals are an animal's emotional response to their environment, shown through their body language as they transition up and down the spectrum between flight/fight/freeze and restorative phases of their Autonomic nervous systems. The signals are a message to calm us, to tell us we don't need to be so aggressive, that the crouching animal means us no harm. (And a second reminder, the term Calming Signals was coined by Turid Rugaas, a dog trainer.)
Maybe the dog rolls back to his feet and urinates then. A whole new problem, we think, now the dog isn't housebroken, the entire house is going to smell. Now it will never sell, not that we were thinking of moving. Submissive urination is a response to fear or anxiety, a calming signal. But you know what happens then. "Bad dog!" Wack, wack. Some dogs will shut down and stop playing. Some dogs have fear-biting in their future. Have you ever noticed how many tiny children scold dogs when they are too young to reason it? It comes out if a dog does a behavior that makes the child get a whiff of punishment in the air. When the child anxiously chatters about the "bad dog" without real comprehension, I wonder if they are innocently airing the family's dark habits. How common must it be?
But I digress. The rolled-up newspaper wasn't considered poor training for dogs back in the day. It taught fear and respect which was considered a plus. Come to think of it, it wasn't considered poor child-rearing either but now I digress while digressing.
Some dog trainers always knew better and some owners always wanted to do better, and slowly the general population learned that exchanging a toy for that shoe was an option. Between the choice of grabbing the shoe and wacking the dog with it, or exchanging the shoe for a dog toy, more humans began to understand.
Was anyone curious about why the dog chewed things? Puppies are teething, obviously, but why adults? And that trade of a shoe for a toy, is good but was the initial crime a desire to destroy property, or was it anxiety, a cry for help? What would happen if we exchanged one method of self-soothing, chewing that Italian leather pump, for another, a kong toy packed with snacks or a squeaker toy? Less anxiety, time for the dog to deescalate on his own, and a call for us to resolve the initial core cause. Celebrate the new dawn on the planet! Humans evolved!
Sure, some dogs became compulsive chewers, yet another calming signal because the core issue remained, but it's still an improvement when people let go of the newspapers we held every bit as tenaciously as any self-respecting dog would a stinky old shoe.
When will we figure this out with horses?
I don't mean just when will we learn to stop wacking horses with ropes and whips, although that would be a huge change in basic assumptions. When will we finally understand that humans communicate in calming signals, too? If we use that shared language, we could help horses so much more. We could exchange one calming signal behavior for a healthier one, acknowledging the horse in the process. Trust begins here.
Example: Does your horse have a challenging time standing for the farrier? Do you think it's bad training and we should dominate the horse into compliance? Seeing his side, it would be a death wish to surrender a hoof to a predator. Or maybe he has a sore foot and this is the way he can tell you he can't put weight on it. Why pretend it's military school and pop the rope clip on his jaw while holding our breath and feeling shame in front of the eyes of a thousand invisible but cackling railbirds? Why do we make it so hard for horses to try to communicate with us? Why accuse them of having nasty human motives, instead of learning their language?
The horse won't stand still because walking is a calming signal for a horse, a release of anxiety, any horse will tell you. But so is neck stretching or softening their poll and jaw. In other words, chewing is a calming signal that allows a horse to relax. Would hanging a hay bag be a way of supporting your horse by offering an affirmative calming signal, like trading a toy for a shoe? For some horses, it solves the problem but if not, at least it gives us a non-violent option and perhaps buys time to deal with the underlying issue rather, than wack away at the surface. Can we let the horse self-soothe with a hay bag?
When we see stories about dogs being companions to lions, why do we think that that's different than our own horses and dogs living with us? Do we ever think about the terrible risk animals take on trying to trust us?
In the past, we punished behavior that was embarrassing or inconvenient to us. We named behaviors good or bad rather than listening to the message. The problem is never that the horse just won't pick up his feet. Their calming signals are often about pain or confusion, both lousy reasons to escalate to a fight. Why do we search for different training techniques designed to control the horse into compliance? Because it's easier than focusing on smaller but more important cues that horses give us. Learning to understand calming signals is a call for us to understand the nature of horses better but it's also a chance for true two-way communication.
If only they can calm us down.
…
 Anna Blake for Relaxed & Forward, now scheduling 2022 clinics and barn visits. Information here.
Want more? Join us in The Barn. Subscribe to our online training group with training videos, interactive sharing, audio blogs, live-chats with Anna, and the most supportive group of like-minded horsepeople anywhere.
Ongoing courses in Calming Signals, Affirmative Training, Fundamentals of Authentic Dressage, and Back in the Saddle: a Comeback Conversation, as well as virtual clinics, are taught at The Barn School, where I also host our infamous Happy Hour. Everyone's welcome.
Visit annablake.com to find over a thousand archived blogs, purchase signed books, schedule a live consultation or lesson, subscribe for email delivery of this blog, or ask a question about the art and science of working with horses.
Affirmative training is the fine art of saying yes.