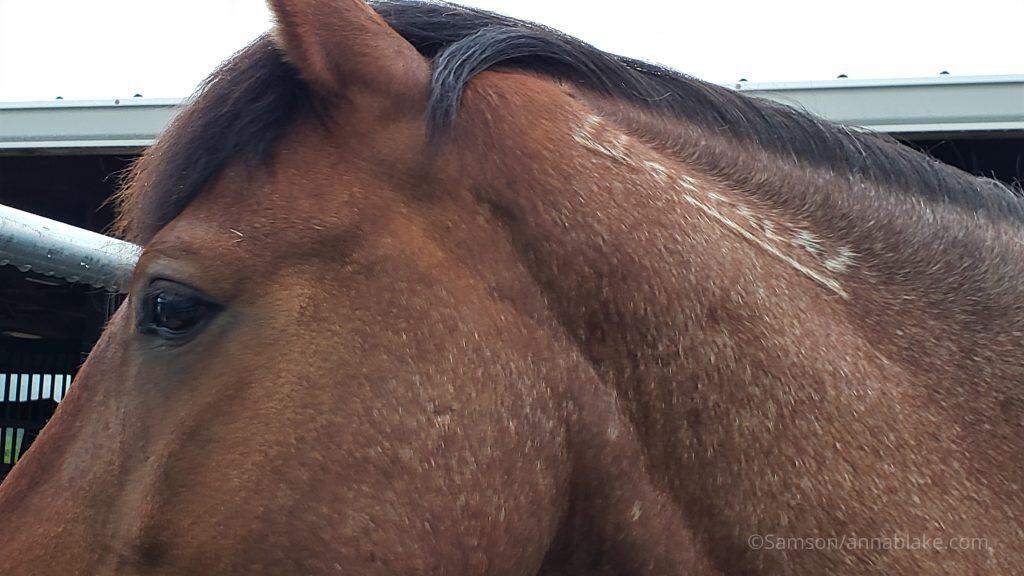 I had just finished a lesson when another woman I knew at the barn came up to me with a sour face. Through pious lips, she said, "Can't you do something about her hands?" As if finding fault in another somehow confirmed her own brilliance in the saddle.
She was referring to the novice rider in the previous lesson but it probably wasn't a good time to tell her what I thought about her stiffness, her micro-managing, or most obviously, her judgmental nature toward other riders, and worse, her own horse. 
I answered simply, "Yes, but we're working on feet today."
This isn't meant to imply I'm a Zen master, training others because I was born in a saddle with a sparkly pink glow around me. I remember very clearly a time when it was critically important for my young horse to become perfect immediately so I could look like a better rider. Yes, that was me, thinking I wouldn't have a problem with my hands if my horse would behave. Of course, my horse felt like he wouldn't have to toss his head if his mouth didn't hurt. 
Learning to ride takes time. It isn't that our right hand doesn't know what the left is doing. It's that they should both be planted in our armpits while we figure out where our seat is. We should be working on finding our calf to cue while our boot is quiet and still. We should be melting into the rhythm of the horse, whatever that means. 
It might go like this. Can you feel your toes in your boots? Can you step into your stirrup and keep your knee soft. Can your inner thigh muscle soften? Can you feel your sit bones evenly on the saddle? 
It is an evolved skill to feel your body on your horse instead of letting your brain chatter about how to ride. One involves your whole body and the other, just your frontal lobe. It matters because of the secret that no one tells you. You can ride, or you can overthink your ride, but not both.
Now, can you feel the outside edge of your foot on the stirrup, and what does that do for your knee? 
Asking yourself these questions fulfills two purposes. First, it's good to have a vague idea why your horse isn't responding in the way you want and it might be you're using him like a Thigh Master or banging away on his flanks without noticing. It bears repeating; step one is learning to control your own body. And a civilized conversation with a horse is out of the question if we can't modulate the noise in ourselves.
The second purpose is more important. When we pay attention to our bodies, our mind becomes quieter. The cogs slow down, emotions soften, and our breathing naturally slows. Not to mention that feeling your sit bones lift and fall is a great distraction for timid riders.
Focus doesn't mean having your eye on everything at once. That's what is so exhausting about being a horse, that moment-to-moment vigilance for their safety. So we focus on one thing at a time, build some muscle memory, and patience with ourselves. We don't need to be perfect, just self-aware. We have to feel the thing before we can fix it. For today, don't fix anything.
When will we finally learn that criticism and blind repetitive correction don't work? Asking too much every day doesn't make humans or horses any stronger; it wears them out. Treat yourself like a talented young horse. Go slow and take the time to get it right.
Our minds will wander. Don't punish yourself, take a breath and find your feet again. Just a kind rebalance.
Better to make our minds a cool oasis that a horse might like to relax in. Better to slow down our thoughts and feel our bodies. Consider riding in slow motion. Not stuck-in-the-mud slow, but the moving through water kind of slow. Let your horse carry soft cargo.
Put the neck ring on. Get in a safe place and give your horse's mouth a rest. Then, instead of having a mental debate with yourself in your own head about what opinions you will post on social media later, simply ride. Notice your feelings but answer the questions with your legs and seat. Simply let your horse decide.  Listen to your horse blow when his anxiety lessens, when his muscles relax. Tell him he's welcome.
For all the times your horse has felt the dread he might be corrected or you have second-guessed yourself, just let it be simple. Don't steer but instead feel every shift of weight. Notice small movements in your waist, the sway of your legs following your horse's flank. Wait for his answer without interrupting him by asking again but louder this time. Enough intimidation. Enough self-incrimination. Let the horse's answer be a good enough response, simply let him be right.
Let your mind be easy to read. Ask for just one thing at a time. No corrections, no layering on of confusing contradictions or judgment or anxiety. Just one cue. "Walk on, not that I care," with an inhale. Wait for his answer. Let it be simple to say yes.
When we overthink, our horses notice our bodies go quiet but do they know where we have gone? Do we know, assuming we notice? Start again. Be here now. Can you simply feel your feet?
Our minds become simple for a horse to read by holding a light focus on just one thing. Let every cue wait for an answer, understanding that no answer is still an answer. Trade small calming signals back and forth, the kind of intimate conversation shared by friends.
Then one day, your horse takes a cue before you finish your thought. Or you soothe his concern before it becomes a conflict. One simple short ride at a time, and before you know it, neither of you remember where one of you stops and the other begins. It feels like acceptance, like both of you are right with the world. And you simply let that be good enough, too.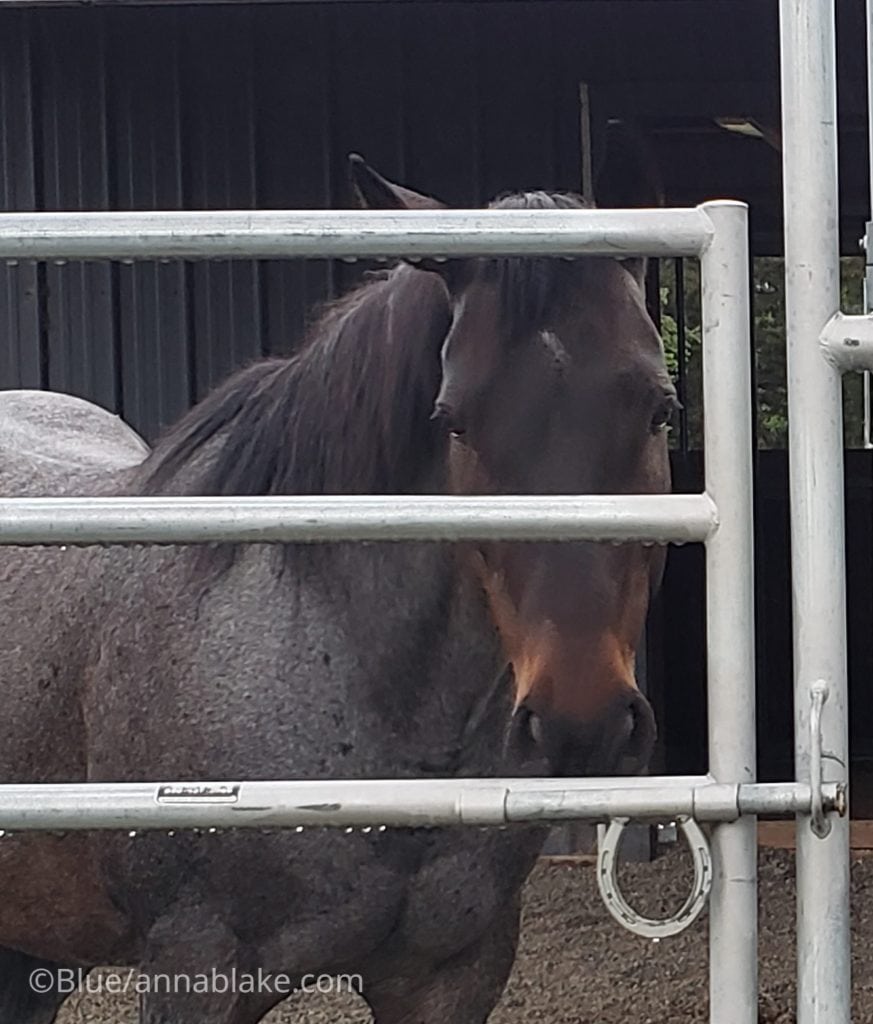 …
Anna Blake, Relaxed & Forward, now scheduling 2022 clinics and barn visits. Information here.
Want more? Become a "Barnie." Subscribe to our online training group with training videos, interactive sharing, audio blogs, live chats with Anna, and join the most supportive group of like-minded horsepeople anywhere.
Anna teaches ongoing courses like Calming Signals, Affirmative Training, and more at The Barn School, as well as virtual clinics and our infamous Happy Hour. Everyone's welcome.
Visit annablake.com to find archived blogs, purchase signed books, schedule a live consultation, subscribe for email delivery of this blog, or ask a question about the art and science of working with horses.
Affirmative training is the fine art of saying yes.