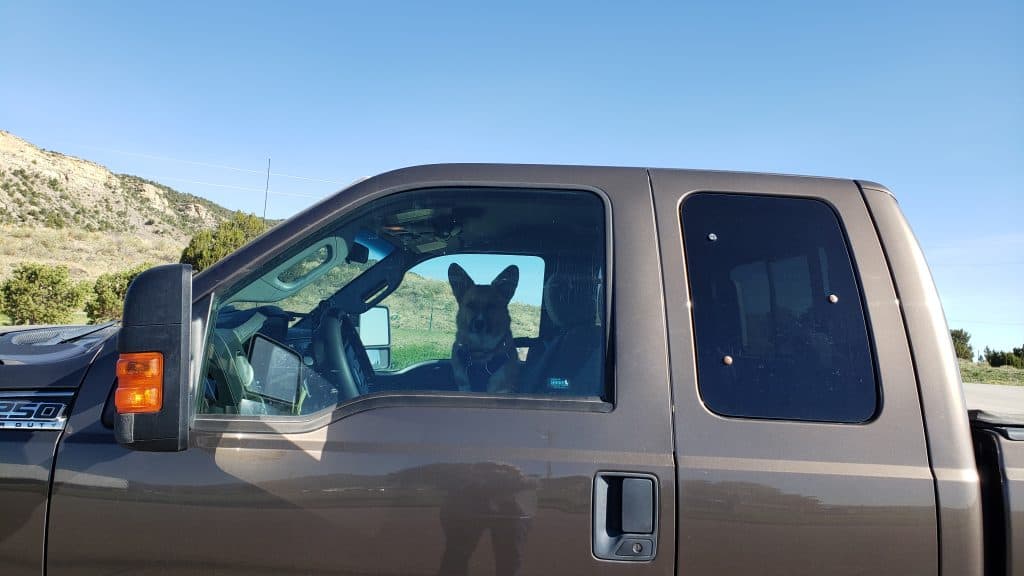 I hope you didn't worry I'd get lost. I installed radar and didn't take a wrong turn. Maybe a few alternate routes…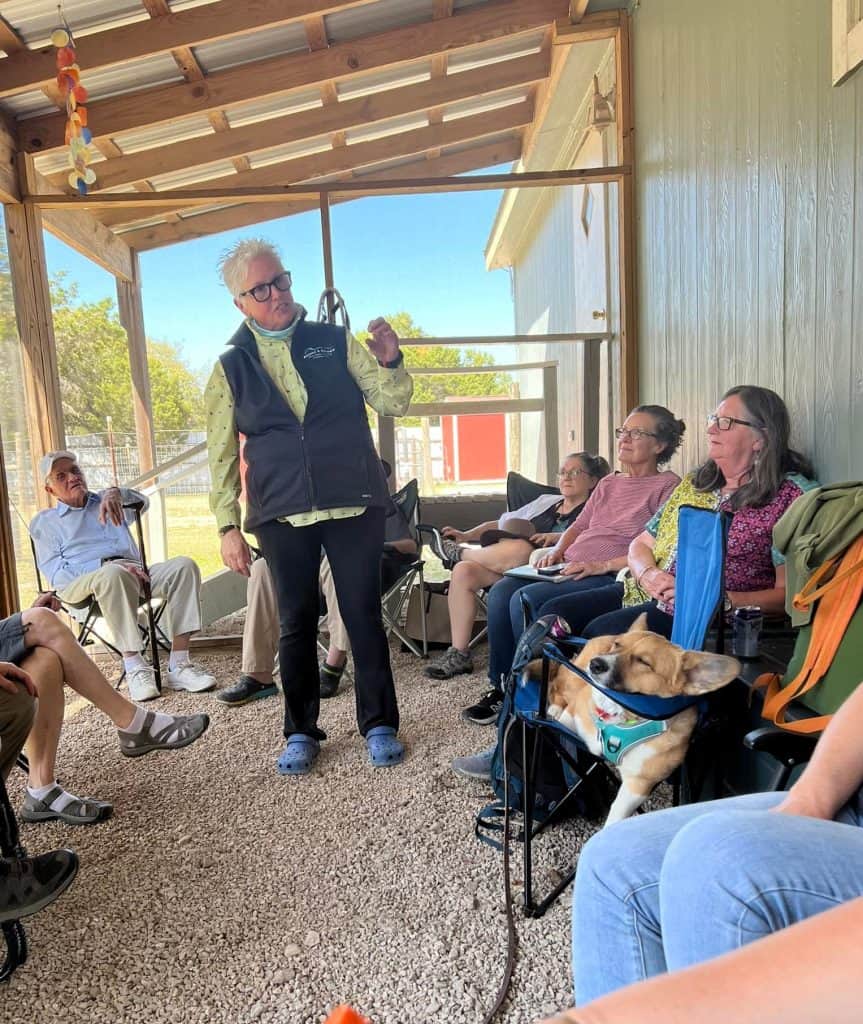 A brief catch-up on my clinic travel. Even with the Covid shutdown, I could only overthink the situation for so long. Why not apply Affirmative Training to my work style? I could go slower and say good girl to myself in a more sustainable way. I wanted the flexibility of not being at the mercy of non-refundable plane tickets. I wanted to enjoy the ride. There must be a way for a clinic to be less like a drive-by shooting and more, well, relaxed and forward. So, I bought an RV. I admit, not an innovative idea. I have friends who have driven the gypsy trail for decades; insert their cackles here.We passed through 4 states in a month and returned home with a big bag of laundry and the confidence to head west.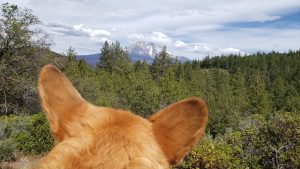 Less than a month later, we started the trek to the Pacific with the first stop a Barn Visit in Arizona, where a wolf pack took down an elk in the pasture just beside us. It would have been especially upsetting to Mister if he hadn't slept through it. On to California where there were writing workshops tagged onto the clinics. We traveled north through fields of produce and hillside vineyards and were reminded how we depend on the land. We took a one-lane mountain pass and were harassed by wild donkeys, but again, Mister saved us. It was wonderful to be teaching, wrestling with microphones, digging out neck rings for riders, and making new friends. The horses were perfect, the horse people were inspiring, and seeing the country through bug splatters is a beautiful thing.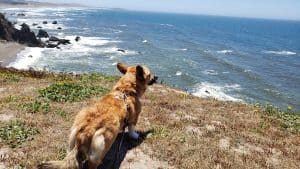 Oregon was especially special with a visit to Duchess Sanctuary, one of my favorite places. There was a marauding throng of wild turkeys that surrounded our trailer and Mister had to run them off from the safety of the bed. It was a narrow escape. Two more stops in the open hilly countryside of the state where they don't let you pump your own gas. The series of clinics were attended by kindred spirits; this horse world is changing for the better! We spoke in Calming signals, our mother tongue, to which Mister yawns and gives a good shake. The horses were perfect, the horse people were inspiring, and seeing the country through bug splatters is a beautiful thing.
Have I mentioned I'm working on a book? It has a great title, it's more diverse and wide-ranging than my others, and has a dashing (if short) hero.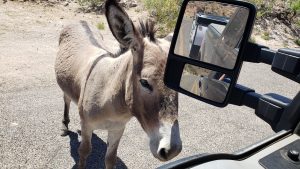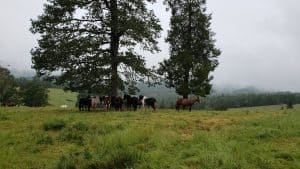 With each mile, I fell more deeply entranced with the exquisite beauty of our Earth and simultaneously, more concerned for the myriad of challenges that horses and horse owners face from environmental change. It has a personal side; I worry about the size of my own carbon footprint while traveling to clinics, too. It's a toss-up what's worse, driving or flying, but neither is good for the Earth. I'm hoping for a solution that will serve the planet better. Any ideas?
It took us 6 weeks to make our way back to Colorado. I'm grateful to the organizers who invited us and the participants who welcomed us. Almost 7000 miles so far, in 10 states. I've seen miraculous sunsets, horrible fiery wrecks, diverse extremes in the landscape, and a smorgasbord of roadkill. There were elite resorts and destitute reservations. And of course, road rage. We are so many things, us Americans. I hope we all find our way home soon.
Mister and I will hit the road again next week. After that short trip to Wyoming, we're off in August to the Southwest, and in September, we're proud to be part of the Higher Ground Fair in Laramie, WY. Then finally, we'll strike out east for the Atlantic Ocean, stopping to work along the way, giving clinics where we're invited. Arriving in a cloud of dog hair, but no less enthusiastic, we're looking for horse training adventure and liver treats. It'll be part clinic tour, part travelogue, part writing escape, and mostly a celebration of horses and dogs and people changing the world. You have stories and my pen is poised.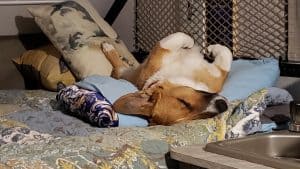 We might be the only RV travelers NOT on vacation. Please consider hosting a clinic or a Barn Visit in the Midwest or east coast, check out my web page on clinics or contact me here. I encourage you to audit if you can. Obviously, I'll need enough work scheduled in a region to facilitate going there. Updates are posted frequently on my travel calendar as clinics are added. Check back often.
In the meantime, Mister and I will rest up here at Infinity Farm, teach some online courses, eat cookies, judge a virtual dressage show, and spend some time in profound conversation about his belly.
Best wishes to all of you. Here's hoping that you and your herd are finding some shade in these dog days of summer. Your horse wants to remind you it's watermelon season.
We hope to see you… On The Road.
Anna Blake, Relaxed & Forward
Want more? Become a "Barnie." Subscribe to our online training group with training videos, audio blogs, daily quotes, participation in "group lessons",  live chats with Anna, and the most supportive group of like-minded horsepeople anywhere.
Anna teaches ongoing courses like Calming Signals, Affirmative Training, and more at The Barn School, as well as virtual clinics and our infamous  Happy Hour. Everyone's welcome.
Visit annablake.com to find archived blogs, purchase signed books, schedule a live consultation, subscribe for email delivery of this blog, or ask a question about the art and science of working with horses.
Affirmative training is the fine art of saying yes.