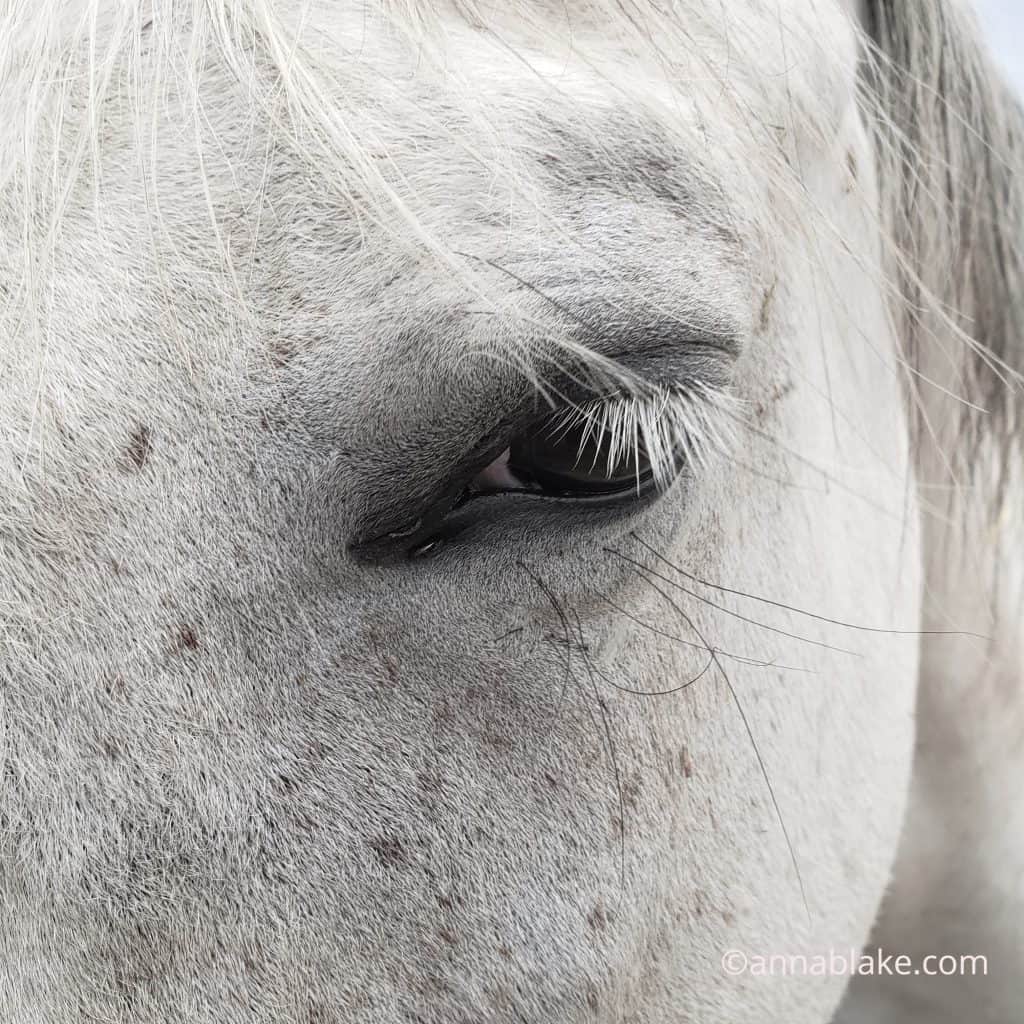 He repeats it all again, a little slower
and louder each time, enunciating
as if she cannot hear. Certain she
must be confused. If he explained
to her in simpler terms, she would
surely acquiesce, change her answer
to be compliant to his reason; her
lips would soften, docile with relief.
Instead, she presents a calm mask,
a deliberate spine. Minutes creep on
as she refuses to repeat herself. Let
him have the last word if he needs it.
…
Anna Blake at Infinity Farm
Want more? Join us at The Barn, our online training group with video sharing, audio blogs, live chats with Anna, and so much more. Or go to annablake.com to subscribe for email delivery of this blog, see the Clinic Schedule, or ask a question.
Anna's latest book, Going Steady: More Relationship Advice from Your Horse, is now available everywhere.