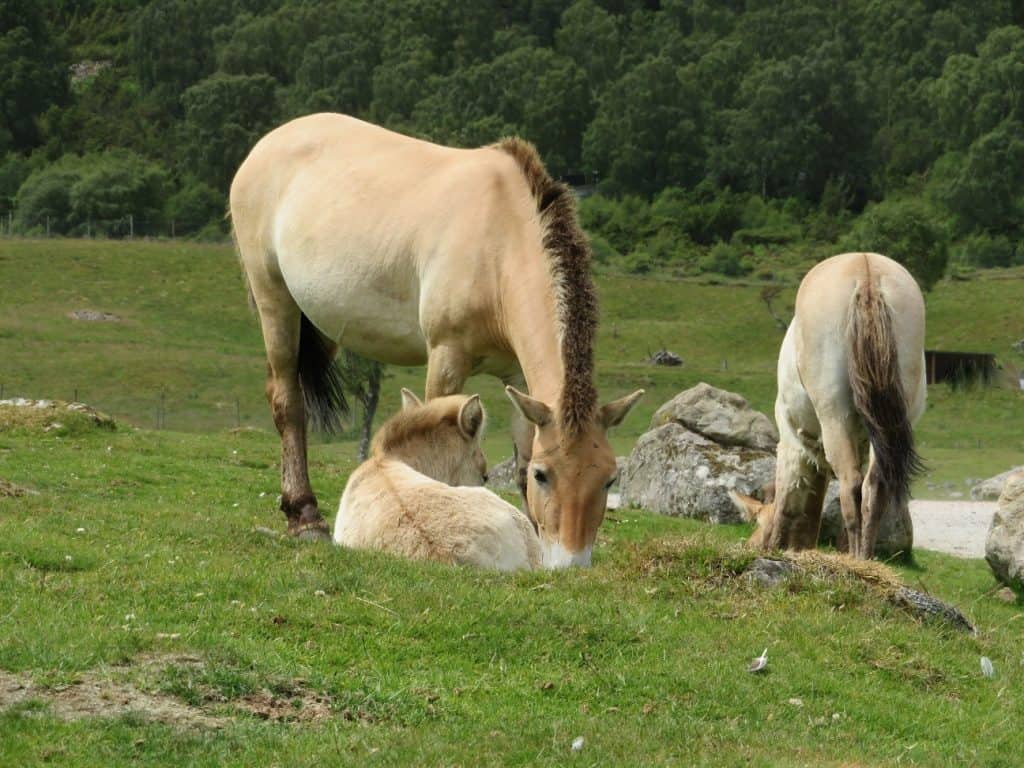 When Larry McMurtry wrote Lonesome Dove, he gave Woodrow Call's gray mare a blunt name that was rudely respectful, in a close-as-kin way. Being a sort of gray mare myself, the name stuck in my memory. Some folks hate mares so much they refuse to have them on the place. Others praise them to the heavens and would never ride anything else. Some folks believe if you meet a man who only rides mares, you should marry him.
Whatever you think, your horse wouldn't be here without mares, so they deserve some understanding.
The first thing to remember about mares is that they are intact. We tend to think of mare and geldings grouped together and then stallions as another thing. In truth, mares and stallions are more similar than either are to geldings. Mares have hormones -and when has that not complicated everything? Lots of mares slide into heat cycles unnoticed while others are almost un-rideable. All horses are unique individuals but mares, twice as much.
Mares sometimes have a reputation for being a bit particular.
Could that mare be in pain? We tend to leap to thinking their behaviors are training issues or bad temperament, but horses get cranky when things hurt, and body language is the only way they have to let us know. If your horse's behavior changes, pain must be the first guess. Horses don't just turn wicked.
Did you know that horses have a higher incidence of ovarian tumors than any other domestic animal? Ovaries are positioned in the upper flank area, down from the sacroiliac (SI) joint, and are impacted by riding. Tumors are generally under-diagnosed but when talking to my vet about that, I asked whether mares had an equine equivalent of PMS and he said absolutely not. I notice when I pass this information along to women, the response runs from head shaking to chins dropped with mouths gaping wide. I think vets would say we have an anecdotal opinion.
More anecdotal information: People seem to agree that heat cycles are lasting longer, some even year round. Many mares struggle with long, harsh heat cycles, especially as they age. One of my mares had six-week-long cycles and was so uncomfortable that she spent the day banging her hips against the barn or fence posts. I kept her on Regumate, although she was an elder with a tendency to colic. I seem to have anthropomorphic and anecdotal thoughts about living on birth control, I notice. The option of spaying mares is a relatively easy surgery these days, something to consider in some cases.
Is there some "Degree in Anecdotal Science" that is bestowed on life-long students of the horse? No? Okay, feel free to disregard this last part. It's just my opinion.
Some mares behave differently because of issues with training. Or more precisely, go nuts with trainers who use domination techniques. Mares seem to have a decent amount of confidence in themselves, along with a well-defined sense of what good human behavior should look like. If mares were going to quote a human, they might remind you that Eleanor Roosevelt, who walked in a practical stride and was called horse-faced, said: "No one can make you feel inferior without your consent."
That's how the training fight begins. Blind obedience isn't even on a mare's list of possibles. You can pick a fight with a mare if you like, and perhaps she won't win, but she will never quit fighting. Sixty-five percent of rescue horses are mares.
At the same time, mares are not always fans of public displays of affection. She'll do what you ask, for hours without quitting, but she doesn't need to brag about it. No undue familiarity, please. She takes herself seriously, a concept frequently lost on geldings.
Let's say the mare isn't struggling with reproductive problems. Or having some kind of PTSD from poor training. Or chronic gastric issues from managing unruly herd dynamics, both human and equine. Or recurring lameness because she's too tough to limp around about it. She will still have mood swings because hormones exist. The stoic ones will keep it to themselves and the more communicative mares will let the whole world know.
I don't think mares are smarter than geldings, but they might be a bit sharper. It's a generalization, not a hard-fast rule but in my experience, mares seem to be more involved in the big picture. Maybe it's the mom gene, but they are frequently less playful than geldings. They seem more interested in herd relationships. Some of it is sweet companionship and some is Boss Mare work. Many provide quiet safety to the herd; they are the invisible leader.
It's usually a sway-backed elder mare who wonders why humans think that the horse with the most anxiety is the alpha horse. That's crazy, and she's right, of course. Mares are always right. Besides, herd dynamics have more nuance than humans think, the mare would add.
Some mares can be a little Type A; controlling and opinionated. It's a big job ruling the herd. Lives depend on it. Literally, as prey animals, mares know that a mistake means death. You can call her pessimistic or remind her that horses are domesticated, but instinct runs deep. Hugs don't make it go away and carrots don't soften her resolve. She must be forever on guard.
How to get on the good side of a mare? Manage to not get in her way. Respect her independence and give her room. Acknowledge her intelligence by listening. Prove you're not one of the crazy humans by calming your emotions; by being quiet and persistent, qualities she appreciates. Be consistent and give her all the time she needs to trust you.
Controlling the universe is an exhausting job. Every mare works hard but the task is never done. On the bright side, your mare could use an hour off. If you're worthy, if she can feel safe with you, she could rest and allow you to lead. She'll be generous and compliant, willing to give you her very best in exchange. As long as you respect her autonomy, she won't need to defend it.
…
Anna Blake at Infinity Farm
Want more? Join us at The Barn, our online training group with video sharing, audio blogs, live chats with Anna, and so much more. Or go to annablake.com to subscribe for email delivery of this blog, see the Clinic Schedule, or ask a question.
Working with riders of any discipline and horses of any breed, Anna believes dressage training principals build a relaxed & forward foundation that crosses over all riding disciplines in the same way that the understanding Calming Signals benefits all equine communication.